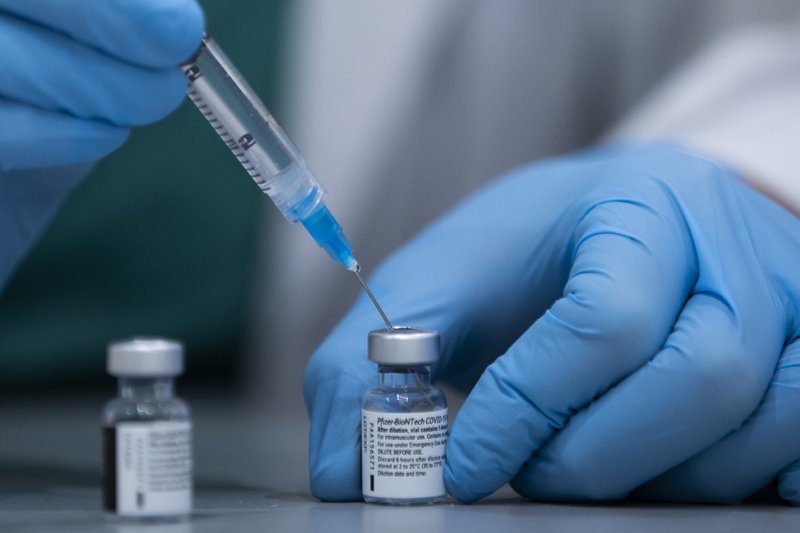 The Ministry of Health and Population on Sunday has began registering elderly citizens and patients with underlying chronic health conditions and who wish to obtain the coronavirus vaccine through a website it established for this purpose.
In a Saturday statement the ministry explained that the site automatically identifies citizens with priority to obtain the vaccine. A text message will be sent to citizens with the date and place to receive the vaccine alongside medical examinations to measure vital functions.
Citizens will receive the first dose of the vaccine and will be delivered a follow-up card to receive the second, it explained.
The Minister of Health and Population Hala Zayed explained that the ministry has dedicated 40 centers to rollout the vaccine nationwide, with the vaccines to be distributed gradually.
With successive batches of the coronavirus vaccine, the targeted groups of citizens will be expanded.
Zayed said that Sinopharm vaccine obtained an emergency approval from the Egyptian Drug Authority, and proved to be 86 percent effective in preventing coronavirus, 99 percent in producing antibodies to the virus, and 100 percent in preventing access to moderate and severe cases.
She noted that the Scientific Committee to Confront the Coronavirus has set priorities for obtaining vaccines, including Sinopharma, Sinovac and AstraZeneca.
The minister added that 100 million doses of coronavirus vaccines were contracted through the ministry's agreement with the the GAVI Vaccine Alliance and its contracts with several other companies.
Zayed pointed out that Egypt is about to receive 8.6 million doses of vaccines soon, out of the 40 million doses that Gavi will supply to Egypt over the course of the current year.
The head of the Central Administration for Preventive Affairs at Health and Population Ministry, Mohamed Abdel Fattah, said that the ministry had previously registered the data of the elderly and those with chronic diseases with its database, with more than 80 percent of their data registered so far.
He emphasized that there is no human intervention involved in selecting those will receive the vaccine as the process will be automatized, minimizing bias as much as possible.
Fattah said that the government will pay for the vaccines of the needy, while those who can afford it will pay small sums that will soon be announced.