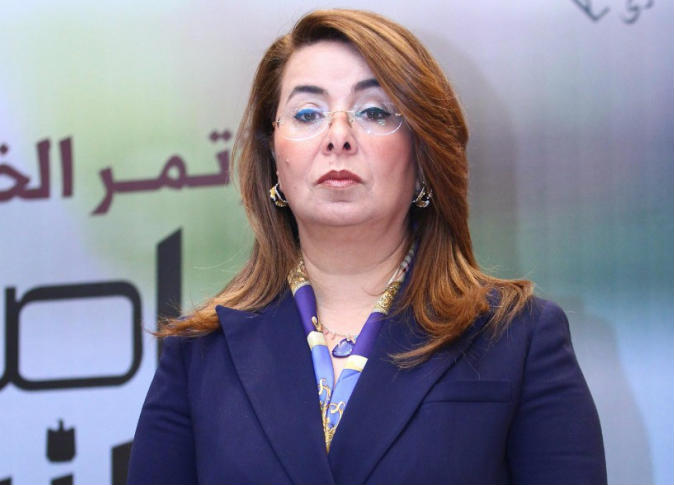 Egypt is still at a low level internationally in regards to closing the gender gap, Solidarity Minister Ghada Waly said on Tuesday during a conference on empowering women in Egypt held by the Faculty of Economics and Political Science at Cairo University.
Waly said that the empowerment of women is very important and comes within a broader framework based on social justice through providing equal gender opportunities in accessing information, education, health care and various other services.
The conference discussed the economic and social dimensions in promoting the empowerment of women.
Although Egypt raised the women's share in the Cabinet to 25 percent and in the parliament to 15 percent, women continue to face an unfair share in the labor market.
According to Waly, they sometimes work in several fields for long hours without an official contract or a good salary.
Waly stressed that it is in the interests of the nation to empower women and achieve a fair climate free of discrimination.
Egyptian women have made good progress in education which contributes to improving the country's development indicators, the minister said.
The Ministry of Solidarity attaches great importance to women's economic empowerment, through cash support under the 'Takaful' and 'Karama' program, or providing soft loans to help implement small and micro enterprises.
According to Waly, 2.7 million women receive cash support, with a monthly total of more than LE1 billion.
She added that 48 percent of Upper Egypt's women suffer from malnutrition, which prompted the ministry to launch a program called "The first thousand days" to provide food packages to 50,000 women.
The ministry has established a database for nurseries to expand and develop, which will help women devote themselves to work and put their children in a safe place, she said.
Waly also referred to traditional crafts projects that employ about 5,000 women.
They have products marketed by the ministry, through exhibitions linking them with shop owners, with Waly pointing out that a woman from Sohag, employed with the project, won the 2019 Best Product Award of Bahraini Princess Sabeeka bint Ibrahim al-Khalifa.
The Solidarity Ministry is in the process of issuing a new program under the name "Awareness", which is a package of awareness programs in the governorates of Upper Egypt on early marriage and female genital mutilation risks, while also encouraging women's legal rights.
She said that the "Kefaya 2" program targets one million women in ten poorest governorates. Under this program the ministry has developed 33 clinics and inaugurated eight centers to protect women against violence.
Edited translation from Al-Masry Al-Youm