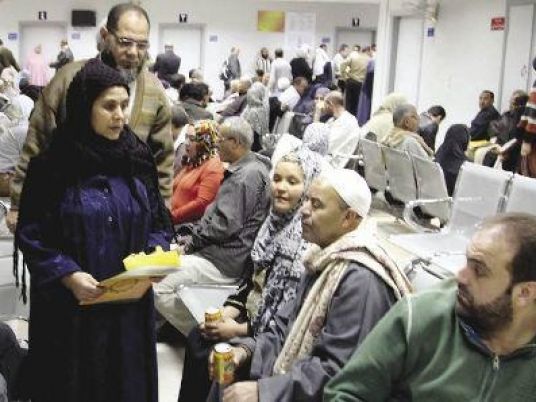 Egypt managed recently to cure one million and 100,000 citizens from Hepatitis C virus through the implementation of a state-sponsored plan that aimed to eliminate the presence of Virus C in Egypt, the Head of the Egyptian National Committee for Viral Hepatitis Wahid Doss said in media statements.
According to Doss, who has been quoted by the state-run newspaper of Akhabr Al-Youm on Tuesday, the Virus C elimination plan that took place recently in Egypt witnessed also the participation of civil society institutions.
He explained that nearly one million and 600,000 people in Egypt were subjected to treatment for Virus C.  Of those, one million and 100,000 Egyptians were cured, showing that Egypt succeeded in treating the largest ratio of sufferers.
"Only in Egypt one million and 100,000 citizens have been treated for Virus C , while in other countries such as England there were only 5,000 people who received remedy for the virus, whereas France witnessed the treatment of only 20,000 people " he said.
Doss clarified that reason behind the small number of people who have been treated from Virus C in countries such as England and France is that the cure cost is expensive compared to the cost in Egypt.
"The cure costs of Virus C in countries such as Romania may reach upward of 140,000 Euro, while in Egypt the cost reaches only LE1,500 as there is great dependence on local manufacturers of medicines " he explained.
On the Health Ministry's future plans to eliminate the hepatitis Virus C, Doss asserted that the ministry is currently following a strategy that is focusing on prospecting infected people in Egypt's different governorates for the sake of affording them proper treatment.
According to Doss, the first phase of the prospecting strategy targeted people who work in the health sector, university students, prisoners and patients in hospitals.