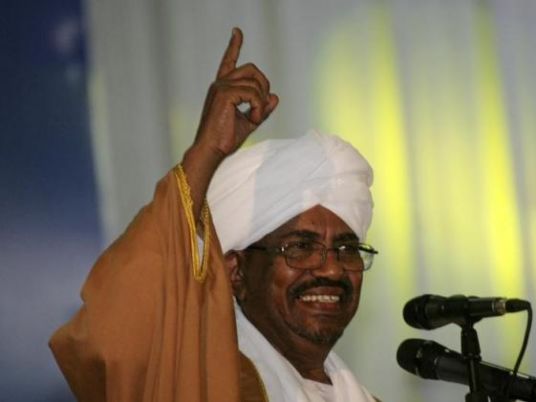 Egypt and Sudan agreed to remove all obstacles facing the Egyptian-Sudanese Integration Company, which will contribute to the implementation of the Blue Nile State's Ad-Damazin project on an area of ​​about 100,000 acres, said Egypt's Ambassador to Sudan Ossama Shaltout.
The area will be planted within three years using modern irrigation and farming methods, he added.
Shaltout said another strategic project for the production of meat is being developed in the Sudanese White Nile state as one of the integrated projects agreed on between Egypt and Sudan on an area of ​​30,000 acres.
The project covers all stages of production to achieve added value, not only in the stages of nurture and fattening but for the production of processed meats and dairy products, said the ambassador.
Egypt imports cattle annually from Sudan at a price of about US$200 million and hopes to double the amount, Shaltout said.
The White Nile state cattle project is supposed to cover the food security needs of both countries, although Sudan still suffers from unilateral economic sanctions imposed on it by the US, hindering investment in Sudan due to not being able to carry out bank transfers, said Shaltout. Egyptian investments in Sudan are equal to $11 billion.
Egypt ranks fourth among foreign investors in Sudan, he pointed out.
Trade through land ports between the two countries has increased by $10 million per month, due to the opening of new ports, the ambassador mentioned.
Argeen port is expected to be opened in the first quarter of 2016, he said.
The Argeen crossing will link Alexandria to Cape Town, in South Africa, and will contribute significantly to the increase of trade and investment in Africa, due to the absence of water obstacles along the road, Shaltout mentioned.
Egypt and Sudan have recently held meetings in Khartoum to overcome obstacles facing trade and the movement of citizens through the Qastal-Ashkeet border crossing, Shaltout said.
Five large Egyptian companies specializing in the pharmaceutical industry are operating in Sudan with investments exceeding $120 million, said Shaltout.
President Abdel al-Fattah al-Sisi is interested in developing relations with Sudan specifically. He has met with the Sudanese president more than ten times since he came to power, according to Shaltout.
About four million Sudanese nationals live in Egypt, he said, pointing out that there is no discrimination against Sudanese people in Egypt as has been circulated in the media recently. Such rumors aim to strain relations between the two countries, he stressed.
Egypt will adopt Sudanese issues and files in the UN after it won a non-permanent seat at the Security Council, Shaltout said.
Edited translation from Al-Masry Al-Youm