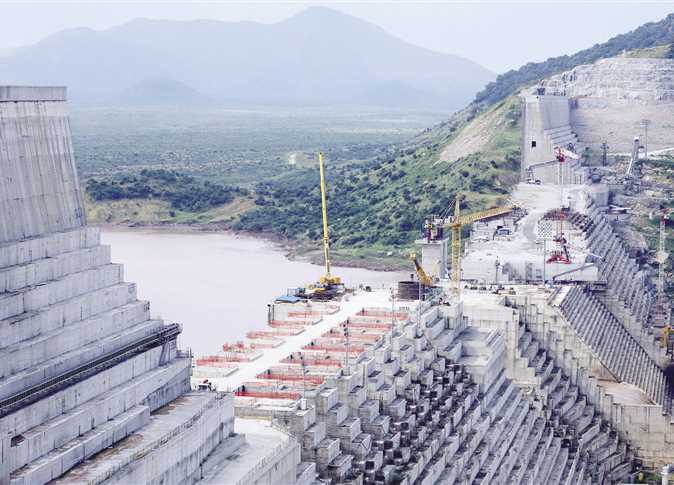 Egypt, Sudan, and Ethiopia's Ministries of Water Resources and Irrigation will hold meetings on Friday and Saturday in Ethiopia to discuss resuming negotiations over the Grand Ethiopian Renaissance Dam (GERD), Egypt's Ministry of Water Resources and Irrigation said on Thursday.
Representatives from the United States and the World Bank are set to join the meetings as well.
Officials are due to discuss the outcomes of the meeting between the three countries' foreign ministries held on November 6th in the United States under the auspices of the US Secretary of Treasury Steven Mnuchin, according to the Egyptian ministry.
The ministry added that the meeting will also cover the rules for filling and operating the GERD, with an agreement due to be reached by January 15, 2020, according to the foreign ministries' Joint Statement following talks in the United States.
Ethiopian Foreign Minister Gedu Andargachew said during the US meeting that Ethiopia is committed to exercising its right to fair use of the Nile, adding that the country remains confident in addressing any differences that may arise among concerned parties through the Egyptian-Sudanese-Ethiopian Tripartite Technical Committee.
Andargachew stressed that the primary goal of the dam is to save energy, not harm Ethiopia's neighbors, pointing out that 70 million Ethiopians currently live without access to electricity.
US President Donald Trump has expressed his desire to attend the opening ceremony of the GERD once construction is completed, Andargachew added.
More than 68 percent of the dam has been completed, and turbines that could begin to produce electricity next year are nearly finished, according to The Ethiopian News Agency.
Edited translation from Al-Masry Al-Youm