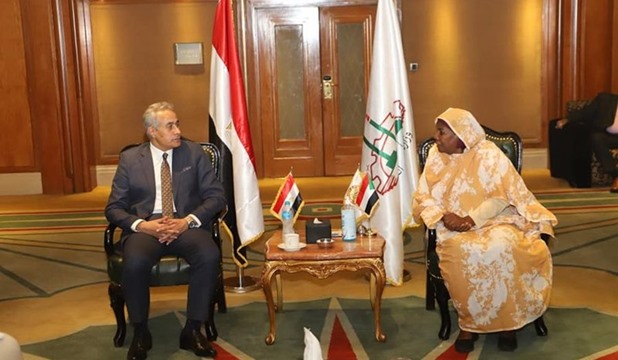 Minister of Manpower Hassan Shehata and Sudanese Minister of Labor and Administrative Reform Soad al-Tayyeb have reaffirmed the depth of relations binding Egypt and Sudan in all domains as well as the historical bonds between their peoples.
This came during a meeting on the sidelines of the 48th session of the Arab Labour conference organized by the Arab Labour Organization under the auspices of President Abdel Fattah al-Sisi in the presence of the representatives of the government, employers and employees from 21 Arab countries.
The Sudanese minister expressed happiness at the meeting and thanked president Sisi for sponsoring the conference and his support to the stability of Sudan.
The two ministers discussed the conditions of about 5 million Sudanese workers living in Egypt and hailed the president's decision to extend a deadline set for legalizing their status in the country.