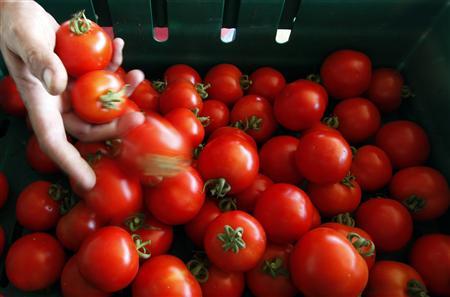 The Food and Agriculture Organization of the United Nation's (FAO) officer in Egypt for Nutrition and Food Systems, Jennifer Smolak, stated on Sunday that Egypt suffers from shortages of crops because of losing huge amounts of during assembly, harvesting and transporting.
FAO is ready to cooperate with Sharkeya governorate for increasing amounts of corps and food stuffs, Smolak said during a meeting with Governor of Sharkeya Khaled Saed.
Saed said that Directorate of Agriculture in Sharkeya governorate signed a protocol with FAO and the faculty of agriculture in Zagazig University to reduce loss and waste of tomato and vegetables in the governorate and secure food in Egypt.
Saed asked FAO to build factories for agricultural manufacturing which would contribute to providing jobs for young men and achieving goals of sustainable development in Egypt.
The head of Directorate of Agriculture in Sharkeya, Alaa Afifi, asserted that 50 tomato farmers received five training courses on reducing loss and waste of corps to raise the productivity of agricultural lands. The directorate of Agriculture will offer a further seven training courses to 350 farmers within the coming period, he added.
Edited Translation from al-Masry al-Youm