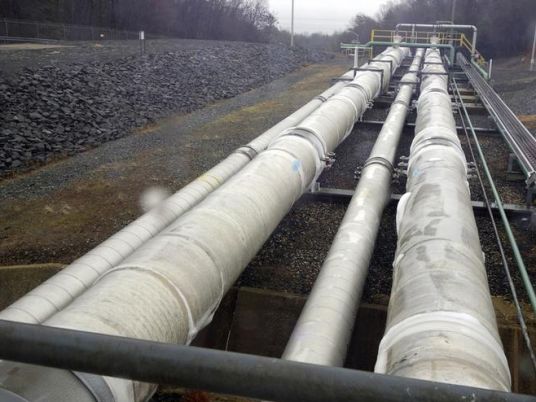 Italian gas company Eni announced it has begun operating its third production unit in Zohr gas field. The move will bump production to 1.2 billion square feet daily which is equivalent to 200 thousand barrels of oil, according to a press release by Eni. Minister of Petroleum Tarek Al-Mulla had recently highlighted that the third production unit is strongly paving the way for Egypt to become self-sufficient with natural gas by the end of 2018.
The new unit is a step on the road of Eni's goal to reach 2 billion square meters daily by the end of the year, and 2.7 billion square meters daily by 2019.
Zohr field, dubbed the largest gas discovery in the the Mediterranean so far, currently produces 30 trillion square feet of gas, decreasing Egypt's imports. A petroleum ministry source told Al-Masry Al-Youm the attention given to the plans to increase production is grand which would help with the local production of energy.
The source said that more excavations are expected to take place soon, especially with studies that prove the existence of large amounts of gas in the Mediterranean, adding that Zohr's production, in addition to several gas fields in Alexandria, will help transfer Egypt into an energy hub that exports gas to Europe.
Moreover, Egypt plans to cooperate with Cyprus and Greece to to transport their produced gas to Egyptian liquidation units. Some of the produced gas will be used in the local markets of the three countries, while the rest will be exported.
Zohr gas field was discovered in Egypt in 2015 by Italian  gas company Eni and is the largest ever found natural gas spot in the Mediterranean.