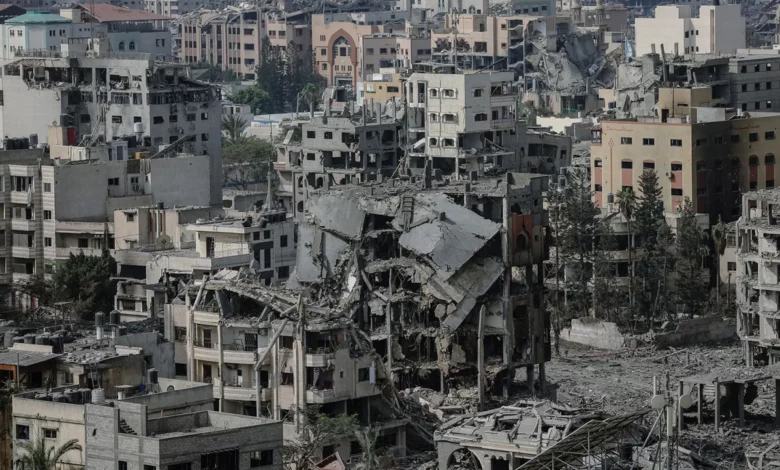 Foreign Minister Sameh Shoukry and his Thai counterpart Parnpree Bahiddha-Nukara underlined the importance of coordinating efforts to halt violence and realize humanitarian truce to protect the lives of Palestinian civilians and secure needed humanitarian assistance.
Egyptian Foreign Ministry Spokesman Ahmed Abu Zeid said the two sides reviewed the deteriorating humanitarian conditions in Gaza.
Shoukry received his Thai counterpart at the ministry's HQ during his current regional tour.
During the meeting, Shoukry stressed the importance of coordinating international efforts to ditch the Israeli obstacles hampering sustainable aid access to the Palestinians.
He accentuated Egypt's keenness on working with international partners to facilitate and ensure needed protection for citizens of a third state and releasing hostages.
Shoukry welcomed Thailand's decision to vote in favor of the Arab group at the United Nations General Assembly which called for an immediate humanitarian truce in Gaza.
He urged the international community to put into effect a humanitarian truce in line with the UN General Assembly resolution to protect innocent civilians.
Abu Zeid noted that the talks also tackled Egypt's collaboration with other countries and UN agencies to send humanitarian aid to the Palestinians as well as the conditions of foreigners in Gaza.
Meanwhile, the Thai foreign minister lauded the balanced role played by Egypt in this crisis as well as its efforts to ensure humanitarian aid access into Gaza.
He stressed his country's keenness on continued coordination to ensure the return of Thai people to their homeland and sending assistance to the Gaza Strip.
Shoukry underlined that the only way to de-escalate the situation in the region is to put into effect an immediate humanitarian truce and the international community's move to support just and comprehensive peace track based on the two-state solution