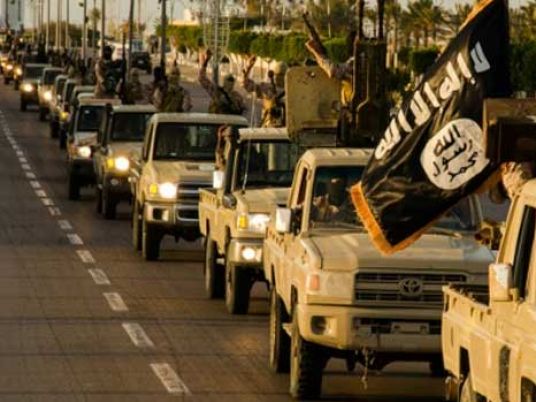 Egyptian police forces deployed near the border with Libya have been put on a high state of alert following airstrikes on Libyan soil by unidentified fighter jets late Sunday.
Hesham Lotfi, head of the security department in Matrouh province, the nearest Egyptian province to Libya, said the police mission was seeking to secure "the strategic depth", refering to Egypt's territory around the border, rather than the actual borders, which is a job that belongs to the army. He added that around-the-clock patrols continue to work at deserted areas and desert pathways that are usually used by smugglers.
News reports said that unknown aircrafts pounded Islamic State strongholds near the Libyan city of Sirte early Monday.
Edited translation from Al-Masry Al-Youm