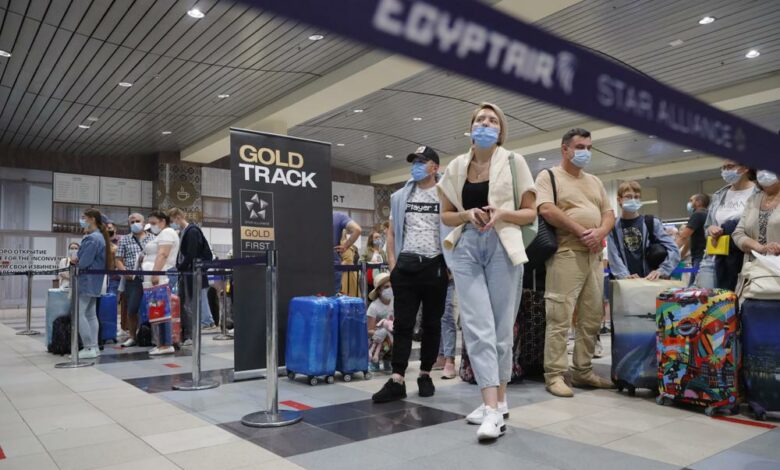 The Russian ruble is scheduled to be listed among the currencies used in Egypt as of the end of September, which will positively affect the tourist flow from Russia to Egypt, RIA Novosti reported.
According to the Central Bank of Egypt, as of the end of September 2022, the Russian ruble will be listed among currencies used in Egypt, and this timing coincides with the beginning of the peak tourist season in Egypt, Tez Tour Russian tourism company said in a statement.
The company added that "providing space for travel companies and hotels to accept payments in rubles, among other factors, will undoubtedly have a positive impact on the flow of tourists."
The company did not reveal the mechanism of action by which banking banks will accept the Russian ruble, but said that "special e-devices in bank branches" are planned to be installed for that purpose.
Egypt is a popular destination among Russian tourists in the autumn and winter seasons, where the share of Russian tourists stands at about 46 percent of the total hotel reservations in Egypt.