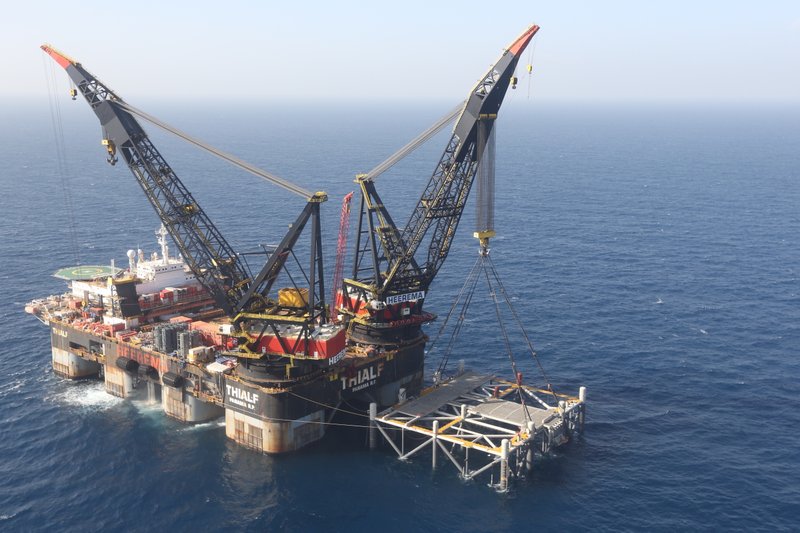 Foreign Minister Sameh Shoukry announced Sunday that Egypt intends to build a platform to export eastern Mediterranean gas to Europe.
This came in a speech broadcast by Al-Arabiya channel during the ninth session of the EU-Egypt Association Council, represented by the Commissioner for Foreign Policy Affairs of the Union, Josep Borrell.
"Egypt has proven that it is a reliable partner for the European Union, and we are facing major challenges in terms of energy, food and inflation," Shoukry said.
Borrell told Al-Arabiya that the European Union is doing everything that can be done to solve the food crisis, and there are several European countries ready to secure the sea lanes from Ukraine.
He said that the European Union will give Egypt 100 million euros, and the Egyptian-European meeting will endorse the partnership plan for the next five years.
Egypt announced on Thursday the signing of the tripartite memorandum of understanding between Egypt, Israel and the EU to transport gas to Europe using the Egyptian infrastructure and facilities.
Petroleum Minister Tarek al-Mulla said that the tripartite MoU confirms the important role of the East Mediterranean Gas Forum in securing energy supplies through effective regional cooperation, especially at this time of geopolitical challenges.
Egyptian President Abdel Fattah al-Sisi received the ministers of the countries of the East Mediterranean Gas Forum on Wednesday.
He stressed during the meeting that the gas resources inherent in the eastern Mediterranean are a motive for cooperation, peace and development to benefit the peoples of the region.