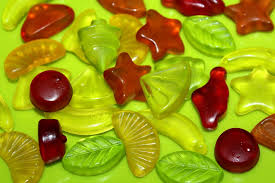 Representatives from Egypt's Agriculture Ministry and Ministry of Trade and Industry met Monday with GELITA officials, Germany's largest gelatin manufacturer, to discuss the establishment of the first ever Halal gelatin factory in the Middle East.
Deputy Agriculture Minister for Livestock, Fisheries and Poultry Mona Mehrez, Adviser to Trade and Industry Minister Yasser al-Maghraby and representatives of the GELITA Company attended the meeting.
GELITA has 21 plants worldwide and produces 22 percent of the global gelatin market. The company hopes to partner with Egypt to set up its new plant, the first of its kind in the Middle East to produce halal gelatin as food and medicine.
Maghraby said that Trade and Industry Minister Amr Nassar held several meetings with GELITA. He added that the ongoing coordination is being conducted with the Agriculture Ministry to ensure veterinary supervision and the issuance of veterinary health certificates for the slaughtered animals and products of animal origin, such as leather and gelatin.
During the meeting, Mehrez reviewed measures taken by the Agriculture Ministry over the past two years in their plan to develop Egyptian slaughterhouses and provide better veterinary supervision for them.
Mehrez added that the Agriculture Ministry represented by the General Authority for Veterinary Services has carried out procedures to encourage slaughtering is done within the slaughterhouses, and said that these slaughter operations are subjected to veterinary inspections which will check up on the animals before and after they are killed.
He welcomed an agreement to mark, track and link skins back to the slaughtered animals as one of the criteria to export gelatin to the EU to confirm the signature of veterinary detection and its suitability for human consumption.
Maghraby said that this meeting is part of the cooperation that has been underway since August to establish the halal medical and food gelatin factory, which is planned for the Robiky area over the next two years.
He added that the plant will be established through an Egyptian-German partnership between the Cairo Investment Company, GELITA, and a group of Egyptian tanneries in the private sector.
The German delegation representing GELITA expressed great optimism and confidence in the results of this meeting, and will check up through discussions with the Agriculture Ministry on veterinary supervision.