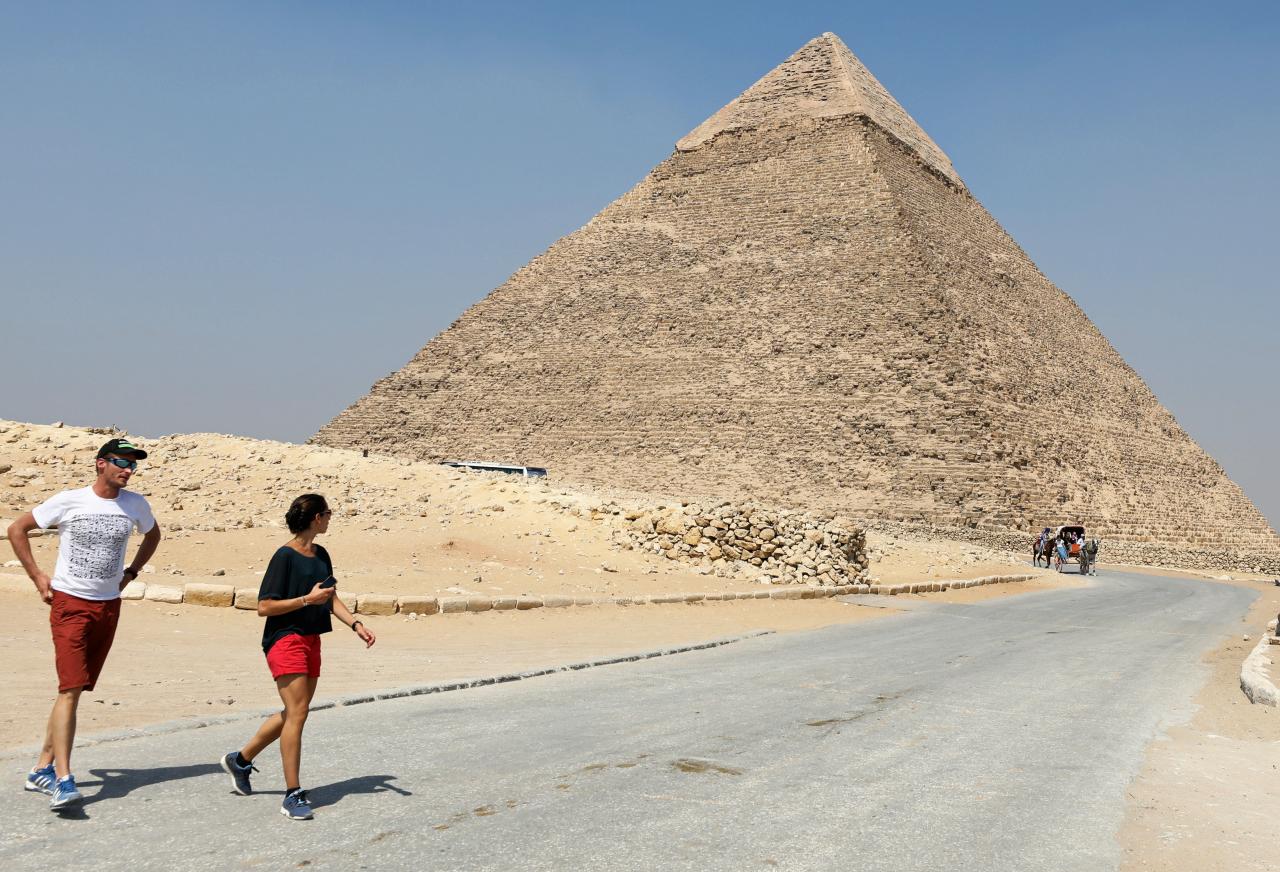 An official statement by Egypt's Tourism Ministry on Friday announced that Egypt will partner with CNN to promote Egyptian tourism that does not rely on stereotypes.
The partnership comes as a part of the reform program led by Tourism Minister Rania al-Mashat and tailored to deliver an up-t- date as well as idiosyncratic depiction of Egypt's touristic spots.
During the 2019 World Tourism Forum held in Lucerne, Switzerland, Mashat discussed the rehabilitation Egypt's tourism sector has enjoyed despite plentiful challenges.
Egypt won the World Travel & Tourism Council (WTTC) Global Champion Award at the 2019 Global Summit in Seville, Spain, for its significant leadership role in promoting tourism resilience, according to an official statement released by WWTC on Thursday, April 4.
The annual WWTC awards are devoted to celebrating tourism officials or touristic countries that support impactful initiatives and policies that prompt tourism sectors to witness noticeable differences and increase competition in the world of tourism.
"With the assistance of government and private sectors, Egypt's tourism managed to overcome huge crises it has faced since 2011," Mashat said. She stressed that the tourism industry financially supports millions of Egyptians, describing it as a "cornerstone" of the Egyptian economy.
Although the tourism sector was heavily affected by the 2011 revolution and a series of attacks pursuing the foreigner visitors, it is well on the road to recovery.
Research by WWTC highlights Egypt's impressive 16.5 percent growth rate. WWTC believes that this growth is owed to the newly developed security infrastructure that led tourists to return to Egyptian tourist attractions, including the Egyptian shores. Several global tourism companies have resumed their trips to Egypt.