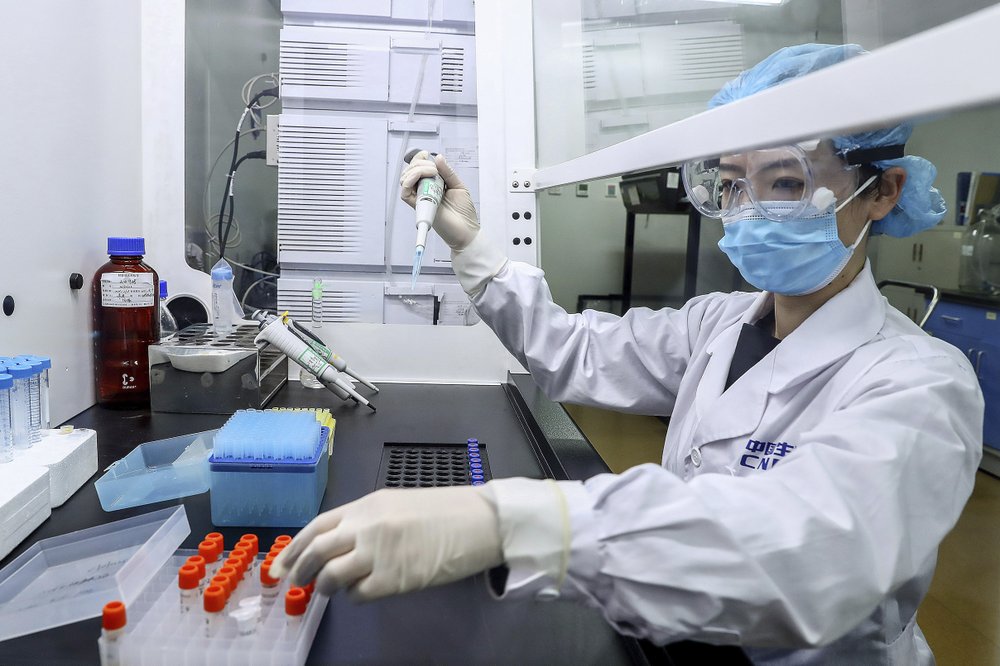 The Ministry of Health and Population announced Friday that Egypt will receive more shipments of the Chinese COVID-19 vaccine Sinopharm through the UAE later this week.
This follows a visit by Minister of Health and Population Hala Zayed to the UAE on Thursday and Friday to discuss all details related to supplying the next batches of the Sinopharm vaccine.
Zayed toured the Emirates vaccination center for a hands-on look at the third phase of clinical trials on the Chinese vaccine in the UAE.
The Health Ministry's spokesperson Khaled Megahid added Friday that the meeting between the Egyptian and Emirati sides discussed the UAE's desire for Egypt to become a center for vaccine production in Africa and the Middle East.
Megahid explained that the Minister of Health discussed the possibility of transferring Sinopharm's technological expertise in drug production to Egypt.
He added that vaccine factories in the Holding Company for Biological Products and Vaccines (VACSERA) are qualified to manufacture vaccines inside Egypt, and that there is a complete review process for production lines regarding vaccines.
Egypt back in August worked on preparing a vaccine production line, and won praise from the World Health Organization. The manufacturing price for Egypt and the rest of African countries is currently being negotiated.
The Emirates company G42 Healthcare – a subsidiary of the Abu Dhabi-based technology company, Group 42 – is the agent of Sinopharm in the Middle East and North Africa.
On December 10, the country received its first shipment of a coronavirus vaccine from the Chinese company Sinopharm, which is said to be 86 percent effective. The vaccine will be free for Egyptians, with the first doses being reserved for healthcare workers and at-risk populations.
Egypt's Health Ministry on Saturday confirmed 579 new coronavirus cases, bringing the country's total number up to 124,280, Ministry spokesperson Khaled Megahed announced.
The ministry announced 26 deaths on Saturday, raising the country's total COVID-19-related deaths to 7,041.
And 238 patients were discharged from quarantine at isolation hospitals, raising Egypt's fully-recovered cases up to 106,157.
Egypt's government imposed in March strict precautionary measures to limit the outbreak of coronavirus, which included setting curfews, banning large gatherings, and closing restaurants, theaters, and cinemas.
The measures also include a mask mandate that applies to mass transportation and any public indoor space.