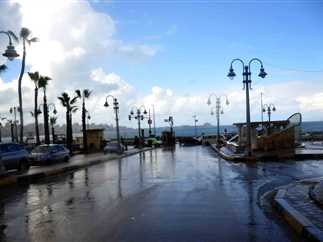 The Director of the Department of Forecasting and Analysis at the Egyptian Meteorological Authority Mahmoud Shaheen has warned of another wave of bad weather across Egypt, starting Friday at noon.
 Shaheen explained on Monday, during a telephone interview with presenter Amr Adib, on MBC Masr channel  that was winter in Egypt ends on March 20, Egypt can still be exposed at any time to weather fluctuations and a drop in temperatures.

The Egyptian Meteorological Authority has warned of unstable weather conditions from noon on Friday, until noon on Sunday, he said.
Weather temperatures will drop on most of the governorates of Egypt from three degrees to four degrees, and rain is expected to fall at varying intensity on Lower Egypt, he added.