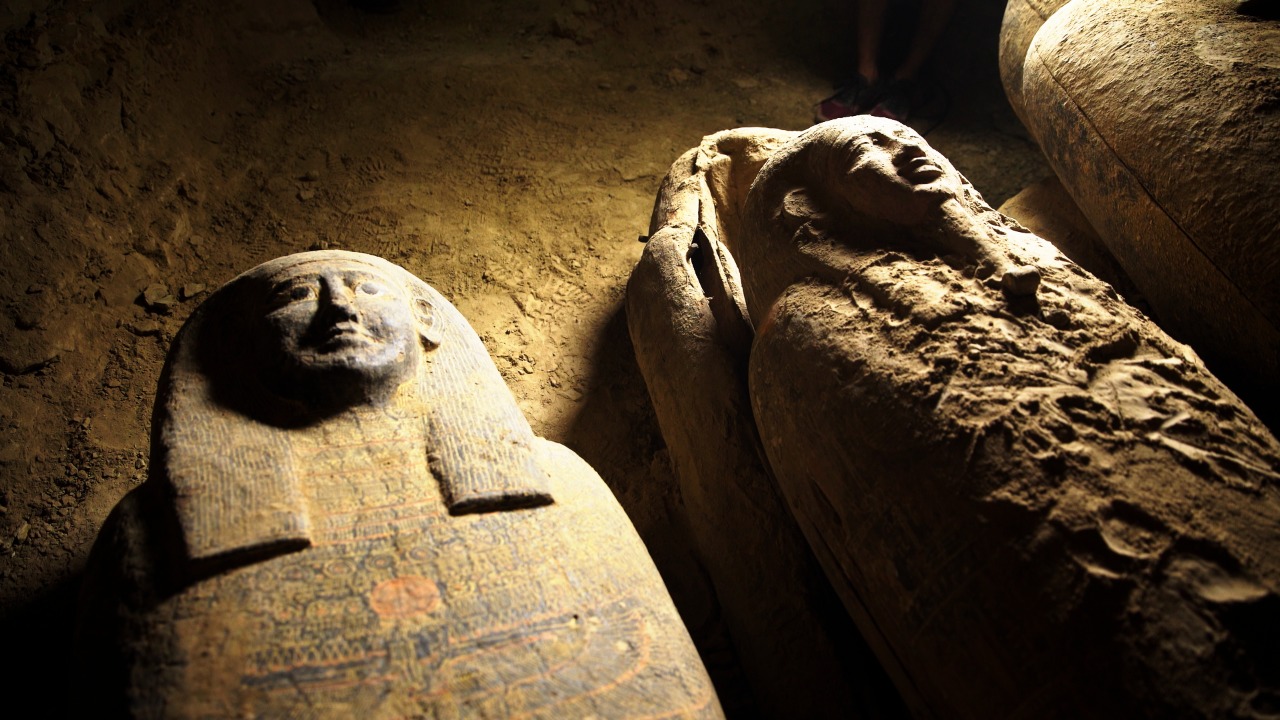 The Egyptian Ministry of Tourism and Antiquities is set to announce this week what it claims to be Saqqara's largest archaeological discovery.
The find was announced during a ministry press conference in October.
After hours of excavation, the Egyptian archaeological mission in the area unearthed a new group of wells containing over 50 colored coffins that have been closed for more than 2,500 years.
The coffins were rumored to contain the mummies of senior statesmen and priests from the 26th Dynasty.
Additionally, a number of of golden and wooden statues and masks were found in the wells, the ministry added.
According to officials, even more coffins were found after the initial announcement in October.
While numerous discoveries from this site have been announced over the years, this uncovering contains the largest number of coffins in one burial site since the discovery of the Asassif necropolis in Luxor.
Edited Translation from Al-Masry Al-Youm