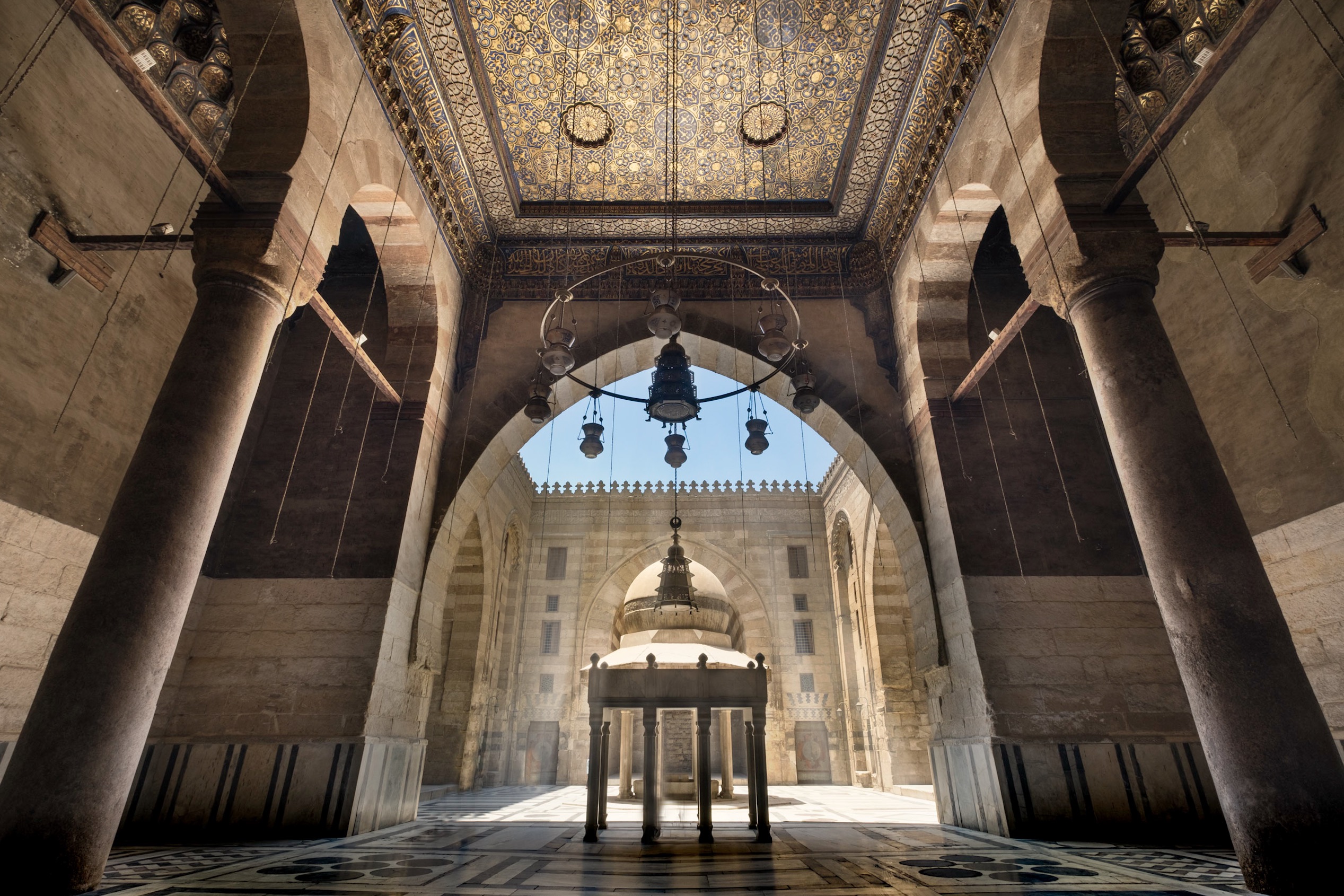 With the ongoing coronavirus pandemic, and the subsequent total or partial closures in many countries, our lives have become centered around the online world and travel is but a dream for most.
Lucky for us, the Guardian newspaper has issued a list of the most famous ancient buildings around the world that you can visit from the comfort of your home.
Egypt topped The Guardian's list, specifically the group of five buildings formerly belonging to the Sultan Al-Zahir Barquq. Located in Cairo, the buildings include the Zahiriya school, a mosque, a school, its Khanqah and the dome of al-Zahir Barquq.
The Sultan al-Zahir Barquq complex dates back to the 14th century. Its huge gates are made of bronze, and it sports minarets that were elaborately carved. It is a masterpiece of Mamluk architecture in Cairo.
Virtual tourists can also enjoy viewing the Palace of Versailles, located southwest of Paris, which dates back to the eighteenth century and is currently one of the most famous tourist attractions in France.
Golestan Palace, in the Iranian capital of Tehran, is also on the list. The palace is one of the oldest historical monuments in the capital city, and its construction dates back to the Safavid dynasty (1501-1736).
The palace and its complex were added to the UNESCO World Heritage List in 2013.
From Iran to India, the list included the City Palace in Jaipur, India, which is a complex of courtyards, gardens, and buildings.
The complex includes one of the most famous monuments in India, and one can notice here a vast array of different eras in architecture, with some things dating back to the early eighteenth century.
Finally, the Casa Batlló building is open for the virtual viewing. Located in the center of Barcelona, this unusual building is the work of the Spanish artist and architect Antoni Gaudí.
Edited translation from Al-Masry Al-Youm