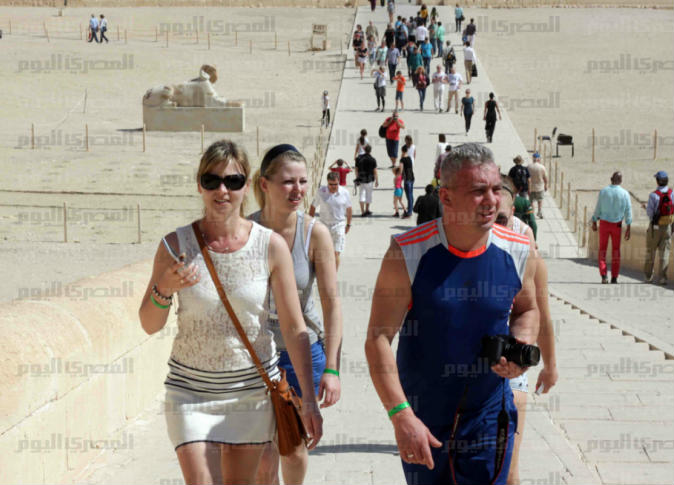 Egypt's tourism revenue jumped by 113.6 percent to US$4.01 billion during July-February 2014/2015, compared to LE1.9 billion during July-February 2013/2014, the Finance Ministry data indicates.
Around 6.8 million tourists visited Egypt in the first eight months of 2014/15, a 41 percent increase on the same period last year.
The number of tourist nights spent in Egypt between July and February rose by 48 percent to about 65 million compared with 44.5 million a year earlier. But the average visitor's spending increased only 4.3 percent compared with a year earlier, the Finance Ministry data showed.
Many credit the rise in tourists to Egypt could be credited to the political stability during the military-supported presidency of Abdel Fattah al-Sisi.