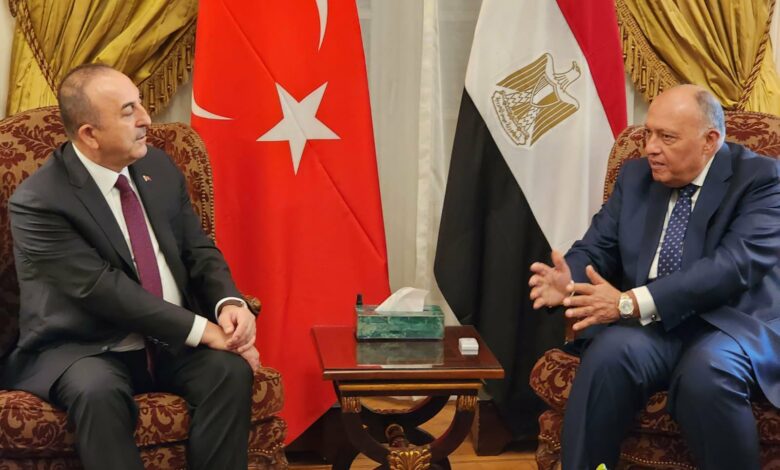 Egypt and Turkey have announced raising mutual diplomatic relations to the level of ambassadors.
Egypt nominated Ambassador Amr al-Hamami as its ambassador to Ankara, while Turkey nominated Ambassador Salih Mutlu Shen as its ambassador to Cairo.
The upgrade of diplomatic relations comes to implement the decision made by the presidents of both nations, the Egyptian Foreign Ministry said in a Tuesday statement.

This step aims to resume normal relations between the two countries, and reflects a common determination to work towards strengthening bilateral relations for the benefit of the Egyptian and Turkish peoples, the statement added.
Relations with Egypt stand strong
Back in March Turkish Foreign Minister Mevlut Cavusoglu thanked Egyptian Foreign Minister Sameh Shoukry for his visit to Turkey and his hope to continue exchanging visits between the two countries.
During a joint press conference with Shoukry, Cavusoglu also expressed his thanks to Egypt for the assistance it provided to his country after the earthquake, which reflects the solidarity between the two countries.
He described relations between Turkey and Egypt as "historic" with a basis in a common culture, stressing: "This is why we want to strengthen relations between the two countries, which of course needs help and support from Presidents Abdel Fattah al-Sisi and Recep Tayyip Erdogan."