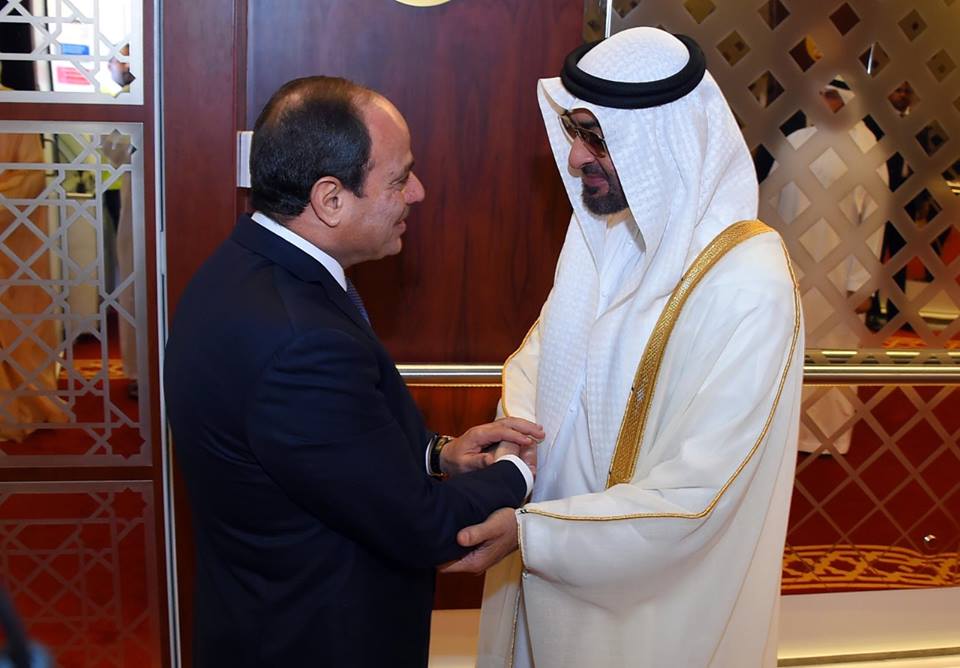 In a meeting with the Crown Prince of Abu Dhabi, Mohammed bin Zayed al-Nahyan, in the UAE on Monday, President Abdel Fattah al-Sisi stressed the importance of maintaining unity amongst states in crisis and supporting their institutions to combat terrorism.
President Sisi hinted that the security of gulf countries is an integral part of Egyptian national security. He added that Egypt will continue to develop bilateral relations with the UAE on all levels and intensify co-ordination on regional and international issues.
Bin Zayed said he appreciates Egypt's role of being a key pillar of security and stability in the Arab world. He emphasized that his country is keen on consistent dialogue with Egypt on topics of mutual interest.
Bin Zaid added that the UAE strongly stands by Egypt in its war on terrorism which will not stop its efforts towards achieving development and progress.
The meeting incorporated several regional and international issues, in addition to discussing the developments of the Middle East's crisis and the efforts to reach political appeasements to them.