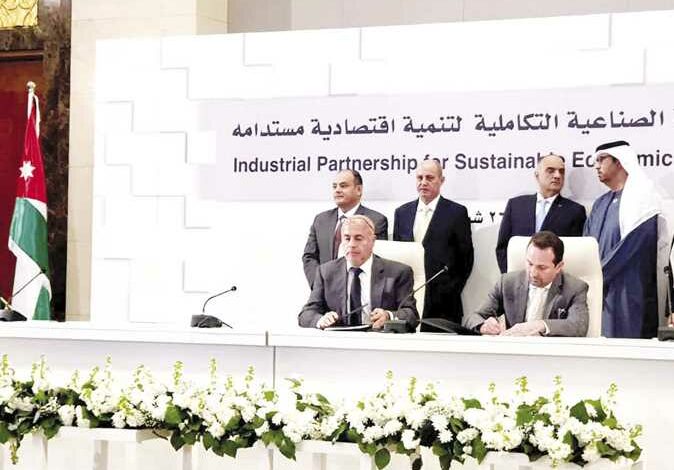 Egypt, UAE, Jordan and Bahrain signed 12 agreements and partnerships in nine integrated industrial projects with an investment value exceeding two billion dollars in agriculture, medicine, minerals, chemicals and electric vehicle sectors.
The deals were made in the Jordanian capital, Amman, during activities of the third meeting of the Higher Committee for Integrated Industrial Partnership for Sustainable Economic Development, which includes Egypt, the UAE, Jordan and Bahrain, chaired by the ministers of industry in the four countries.
The committee approved the recommendations of the Executive Committee, as the agreed upon projects contribute to increasing local production in partnership countries by over US$1.6 billion, creating about 13,000 direct and indirect jobs.
Egyptian Minister of Commerce Ahmed Samir in his speech affirmed Egypt's keenness to enhance joint efforts with the UAE, Jordan and Bahrain to achieve Arab industrial integration.
He also stressed the Egyptian government's desire to provide all facilities that would support this partnership, and to take urgent measures to implement the partnership action plan in its various stages, to achieve its desired goal.