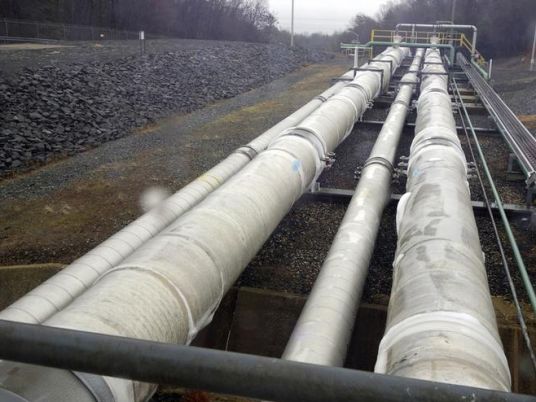 Egypt's foreign ministry warned Turkey in a statement on Wednesday against any attempt to derogate or undermine Egypt's sovereign rights in the East Mediterranean region, after Turkish Foreign Minister Mevlut Cavusoglu said on Tuesday that Turkey intends to explore the East Mediterranean for oil and gas.
The Egyptian foreign ministry's official spokesperson Ahmed Abu Zeid said in a statement that no party can dispute the legality of the agreement on the demarcation of the maritime borders between Egypt and Cyprus.
He added that the agreement is consistent with the rules of international law and has been recognized as an international convention in the United Nations.
Abu Zeid said that any attempt to undermine Egypt's sovereign rights in the East Mediterranean region is rejected and will be addressed.
On Tuesday, in an interview with Greek newspaper Kathimerini, Cavusoglu considered the 2013 Egyptian-Cypriot agreement on utilization of natural sources in East Mediterranean's economic zone to be invalid.
Cavusoglu proclaimed that "Turkish Cypriots have undeniable rights on the island of Cyprus," before emphasizing that "no foreign entity, company or vessel can carry out any illegal scientific research or exploration of oil and gas in the continental shelf of Turkey and its maritime areas."
Turkey invaded the north of Cyprus in 1974 and declared it the so-called 'Turkish Republic of Northern Cyprus'.
The Cypriot island, which is financially and politically linked to Turkey, has not been recognized by other nations as under Turkish sovereignty, while the state of Cyprus, which controls almost two-thirds of the island, obtained international recognition from the United Nations.
Edited translation from Al-Masry Al-Youm