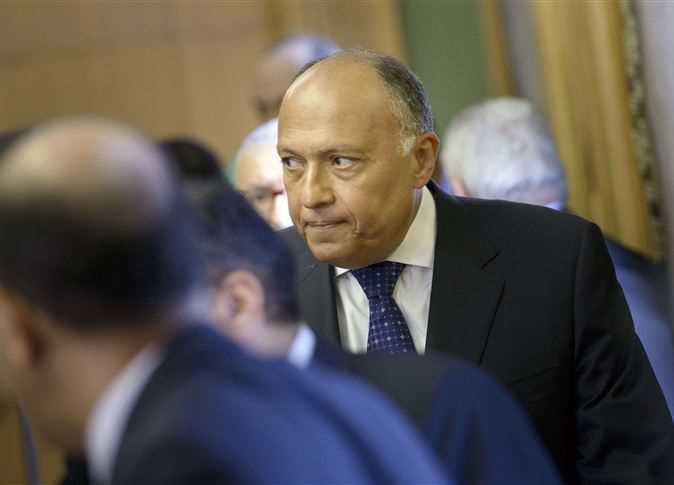 Egyptian Foreign Minister Sameh Shoukry on Sunday said that no contact has yet been made with Turkey outside of diplomacy.
During a speech before the House of Representatives' Foreign Relations Committee, Shoukry explained: "We are keen on continuing the inter-relations between the two peoples, but the political situation is linked to negative positions taken by the Turkish leadership against Egypt, but this will not affect the relations of the two people."
"If we find a real change in the Turkish policy that is consistent with Egyptian objectives for the stability of the region does not interfere in the internal affairs of countries, then this will be the ground for restoring normal relations. Speeches are not enough and must be combined with actions that lead to normal relations."
Regarding the reconciliation with Qatar, the foreign minister explained that there is an effort to implement the outcomes of Al-Ula summit following years of estrangement with Doha.
"We expect Qatar to implement its obligations like us, and the agreement follow-up committee is reviewing the elements and commitments in this regard, though it is too early to make a final judgment on the results of the summit because it is under review, deliberation and evaluation. There is a positive message from the brothers in Qatar that they desire and are determined to restore the momentum of the relationship in all political and economic aspects," Shoukry said.
On Friday, Turkish President Recep Tayyip Erdogan expressed his intention to strengthen relations with Egypt, if current diplomatic contact between the two countries leads to positive results.
Erdogan said that intelligence, diplomatic, and other forms of contact have begun with the Egyptian side, stressing the importance of  their continuation.
The Turkish president added that "Friendship between the Egyptian and Turkish peoples will not be the same as relations between the Egyptian and Greek peoples."
In recent years, relations between Egypt and Turkey have soured considerably. The Turkish Ambassador to Egypt was expelled from Cairo in 2013 and both presidents have repeatedly criticized each other.
The countries also fall on separate sides of the Libya conflict and the Mediterranean gas dispute.
Edited translation from Al-Masry Al-Youm