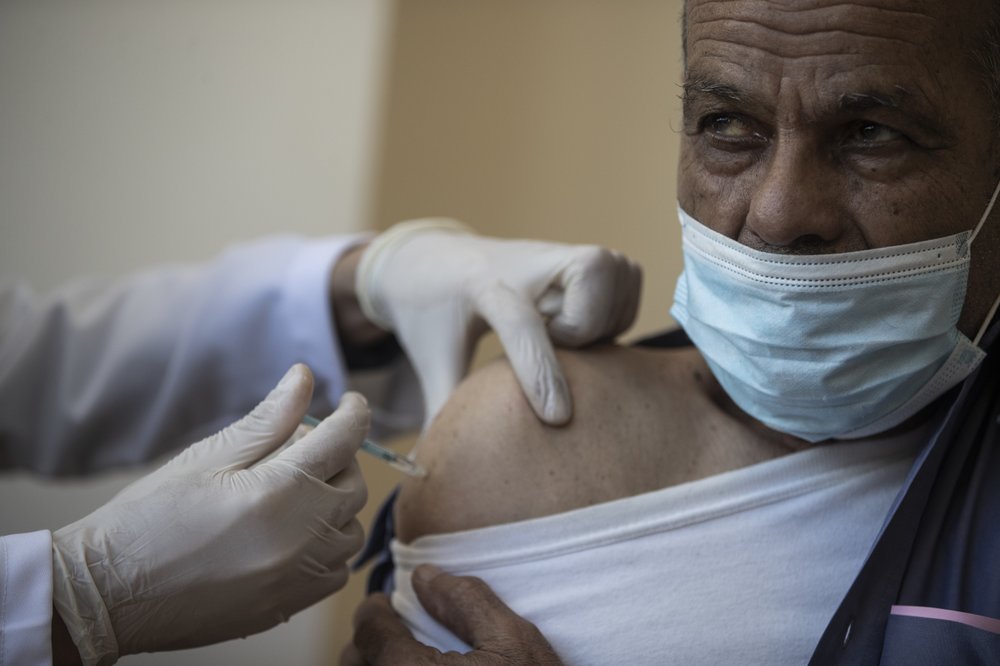 Egypt's representative in Geneva, Ahmed Ehab Gamal Eddin, met on Tuesday with Tedros Adhanom, Director General of the World Health Organization, at the organization's headquarters, to discuss cooperation and relations between Egypt and the WHO during the pandemic.
Adhanom praised recent Egyptian health initiatives, such as the "100 Million Healthy Lives" initiative and the comprehensive health insurance bill, adding that the initiatives reflect the state's keenness to support and strengthen the health system.
The meeting also reviewed the latest developments related to the COVID-19 pandemic, and the organization's efforts through the COVAX initiative to provide vaccines to all countries in a fair and equal manner.
Gamal Eddin affirmed Egypt's support for the WHO's efforts despite the supply chain challenges that have arisen in securing enough doses to meet global needs. 
Egypt is looking forward to obtaining the vaccines from the facility as soon as possible to help in complete the vaccination campaign it launched, he said.
According to Gamal Eddin, Egypt is trying to pass a proposal through the World Trade Organization that will allow it to take advantage of the untapped manufacturing capabilities of developing countries in the field of vaccine manufacturing, thus opening the way to an increase global vaccine manufacturing and distribution.
Adhanom stressed the WHO's support for efforts to enhance the local manufacturing of vaccines in developing countries, pointing out that Egypt is one of the leading countries in the African continent qualified to host vaccine industries.
He also stressed the importance of increasing vaccine production, adding that the pandemic requires more than ever before the solidarity of the international community to overcome the unprecedented crisis.
Egypt's Health Ministry on Tuesday reported 778 new coronavirus cases and 43 deaths.
The country's has now confirmed 206,510 cases, 157,006 recovered cases, and 12,253 deaths.
Edited translation from Al-Masry Al-Youm