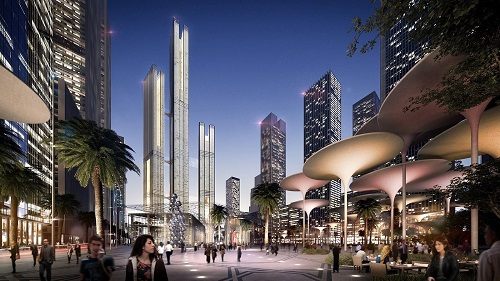 Egyptian Finance Minister Mohamed Maait said that Egypt's biggest challenge for the coming period is to follow path of other developed countries, such as Singapore, Malaysia and South Korea, in their industrial and agricultural development.
He explained that development in industrial and agricultural sectors will contribute to providing more jobs and improve the education and health sectors in the coming years.
Maait said that the trend of Egypt's government are plans aimed at achieving financial and economic stability, confirming the direction of the Egyptian economy as always moving forward.
According to Maait, Egypt is currently adopting a policy focused on encouraging infrastructure investment to attract further private sector investments in all economic sectors important for promoting comprehensive and sustainable growth rates, alongside developing a comprehensive strategy to reduce public debt to stable levels.
He added that this would allow for the creation of financial space to increase public investment for the development of human capital, improving efficiency of public services.
The Minister said that Egypt is among the Middle East and African countries closest to achieving the targeted budget growth rates. Egypt aims to achieve a growth rate of 5.8 percent of the GDP in the 2018/2019 budget.
Maait pointed out that the World Bank forecasts a growth rate for the same period between 5.6 percent and 5.7 percent of the GDP, which exceeded the growth index, adding that Egypt is one of the few African countries that achieve high growth rates.
Edited translation from Al-Masry Al-Youm