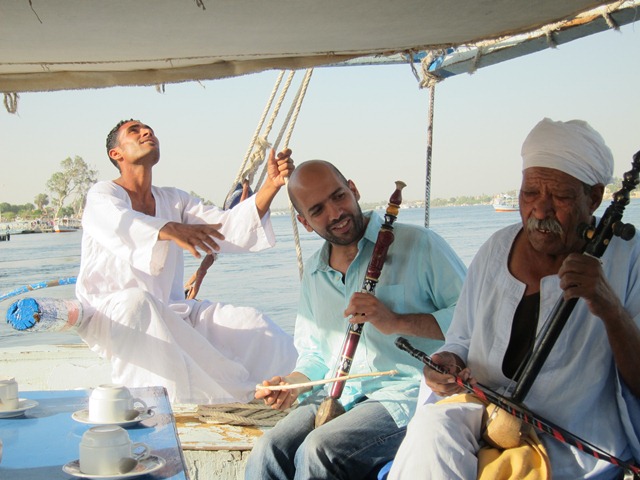 Egypt's representative at the Arab Academy of Music and President of the Opera Inas Abdel Dayem has won the presidency of the Arab Academy of Music for the next four years, becoming the sixth Academy president since its establishment in 1971.
The elections took place during the 24th Academy conference, which took place over two days in the academy's research center in Jordan's capital Amman where the members of the academy elected a new board of directors. Morocco's Abdel Aziz Bin Abdel Gilil won the post of first vice president, Saleh Hamdan Al-Harbi of Kuwait won the second vice president post, while the Academy kept Kifah Fakhoury as treasurer.
The Arab Academy of Music is a branch of the Arab League, which specializes in the musical affairs of the Arab World. It specifically works on enhancing musical education in the Arab World as well as spreading music culture and protecting the Arab musical heritage. It also monitors and nurtures the standards of music production, whether instrumental or vocal production, reads The Arab Academy of Music's official website.
Since its establishment, the Arab Academy of Music has had several presidents, including Saleh Mahdy from Tunisia being the first, followed by Libya's Hassan Oraiby, Saudi Arabia's Tarek Abdel Hakim, Egypt's  Ratiba Al-Hefni and Algeria's Al-Amain Bashishi.