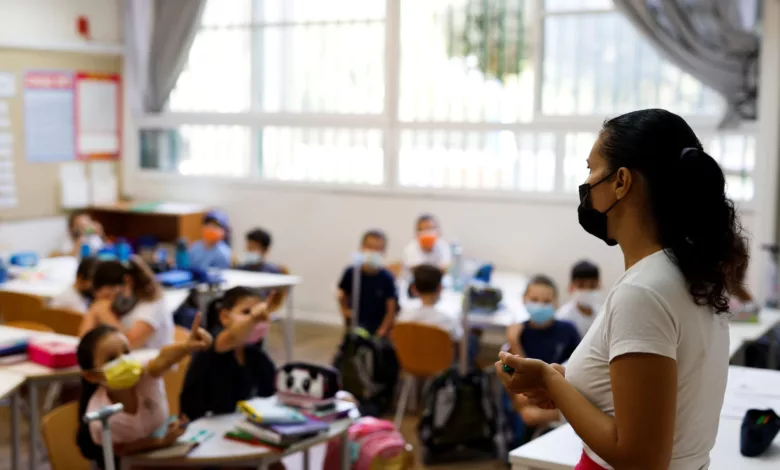 For the first time, Egyptian children won gold and three bronze medals in the 2021 HIPPO English language competition, held in Venice, Italy, from September 19 to 21.
Nine students from the first primary grade to the second secondary grade represented Egypt in the final of the 9th edition of the competition.
The Egyptian team won two gold and three bronze medals, while the Malaysian team won two gold and three silver medals.
Shahd Wael Mohamed Ahmed Abdel Wahab, a student from Narmer Modern Language School in Giza, won the first place in the HIPPO 2 category, Egyptian team supervisor Mahmoud Ramadan said.
Maryam Mohamed Ibrahim al-Rasd, a student from Victoria American College in Alexandria, won first place in HIPPO S15 category, which is one of the most difficult categories because it is the category for native English speakers and international schools, according to Ramadan.
Loujain Ahmed Mohamed Mohamed Ali, a student from Future Generation International School in Sohag, won third place in the HIPPO S19 category, which is the most difficult category in all Olympiad categories because it is the highest category for native speakers of English and international schools, he added.
Muhannad Assem Amin Abulghar, a sixth primary grade student at Maadi's British Victoria College School won fourth place in the HIPPO S10 category.
Khaled Mohamed Khaled al-Sumaidaie, a first grader at Talae Al-Mustakbal Language School in Nasr City, Cairo, ranked eleventh in the Little Hippo category, Ezzat Hassan, team's technical director, said.
Moataz Youssef, a student in the third primary grade of Saqqara Language School in Cairo, ranked tenth in the HIPPO 1 category. He is the only student from the team that participated in the finals for the second year in a row, competing in an age group older than him, Hassan added.
Nour Wael Ali Qutb Mubarak, student in the second preparatory grade at the Egyptian Nile School in Minya, won seventh place in the HIPPO 3 category.
Mahmoud Abdel Aaty Mohamed Rady Allah, in the first secondary grade at the STEM school in Beni Suef, won eighth place in the HIPPO 4 category.
And Rimaz Khaled Mohamed Hanafy from Saqr Quraish Official Language School in Cairo, ranked eighth in the HIPPO 5 category, according to Hassan.
Edited translation from Al-Masry Al-Youm