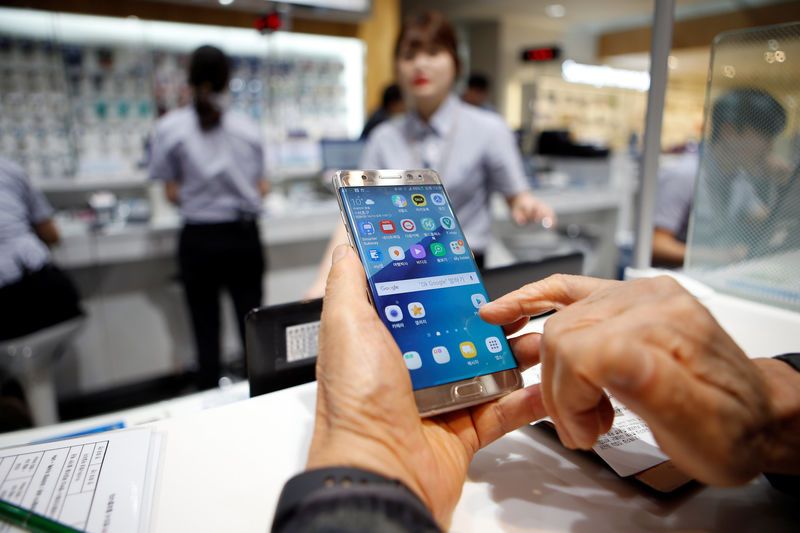 EgyptAir has imposed a ban on Samsung Galaxy Note 7 smartphones on its flights in the wake of concerns over exploding batteries on the devices, security sources from the company said.
The technical fault has caused Samsung to issue a recall on the product, with several airlines issuing their own bans after one incident that took place on a plane.
Singapore Airlines said on Saturday that any passenger carrying the phone will not be allowed to board its planes.
The U.S. Department of Transportation issued an emergency order banning the devices from aircraft in the United States as of Saturday at noon.
Samsung Electronics Co Ltd recalled its flagship Galaxy Note 7 smartphones worldwide because of incidents in which the phones emit smoke or catch fire, dealing a huge blow to the company's reputation.
After Egypt issued its own ban on Sunday, an airline source said, "The company received notification from the US Department of Transportation that was followed by international warnings banning the device being carried on flights by by passengers."
"Security guards have been instructed to warn passengers ahead of boarding their flights that the device is banned," the source added.
On its Facebook page, Singapore Airlines said, "The Galaxy Note 7 smartphone will be prohibited from being brought on board all our flights in person, in carry-on baggage or checked-in baggage with effect from 16 October."