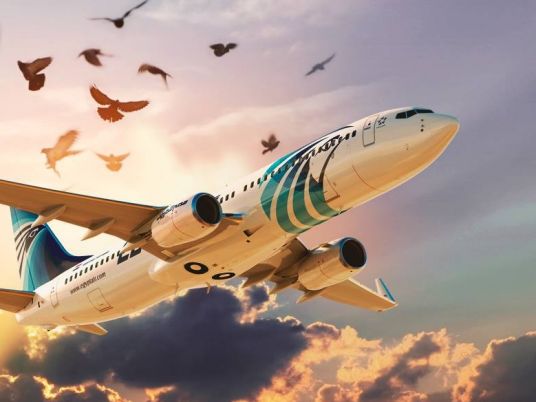 An EgyptAir delegation headed to the United States on Tuesday to receive a third Boeing B737/800 NGs as part of a deal to purchase nine airplane in order to modernize the company's fleet.
The delegation is due to fly to Boeing Renton factory in Seattle to pick up the plane and return within days to join the company's fleet, which would include 28 plane of the same model after the deal is completed.
The B737/800 NGs is almost six years old and is considered one of the best-selling in the Boeing 737 family, as it has several advantages, including low fuel consumption and the ability to fly for up to six hours nonstop.
Safwat Mesallam, chairman of the company, said the choice of this type of Boeing comes within the interest of promoting EgyptAir's services to clients, to improve their travel experience.
The new airplane has 154 seats including 16 seats for business class. It has a front video screen for every passenger and wider spaces for carry-on luggage in the overhead bins.
EgyptAir will replace the newspapers on the new airplanes with electronic applications for a number of Egyptian, Arab and international newspapers that can be browsed via each passenger's screen.
In previous statements, Mesallam explained the plan for upgrading the EgyptAir fleet targets a total of 105 aircrafts by the end of 2020 and 156 aircrafts by the end of 2025.