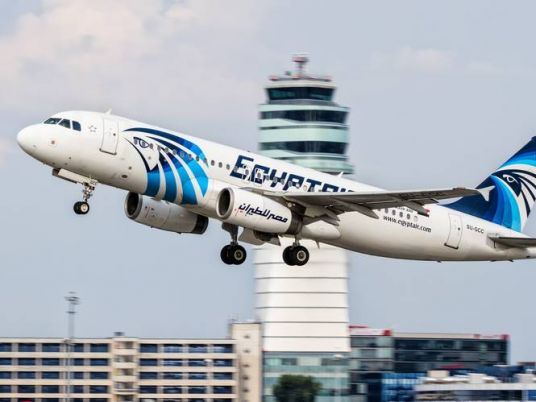 EgyptAir denied in a statement, on Monday afternoon, that it operated a flight to Kuwait on Sunday despite a technical malfunction in the aircraft.
The plane that malfunctioned belongs to a private company, not EgyptAir, the statement added.
A news website reported that EgyptAir flew a plane suffering from a malfunction before, which forced the pilot to return to the airport 15 minutes later.
EgyptAir received a B737-800 NG airplane at Cairo Airport on Monday July 31, marking the sixth plane to be delivered to EgyptAir from the US airplane manufacturer Boeing.
An additional three planes will join EgyptAir's 66-plane-strong fleet according to a deal signed by the two companies, to provide EgyptAir with a total of nine B737-800 NG planes this year.
Edited Translation from Al-Masry Al-Youm