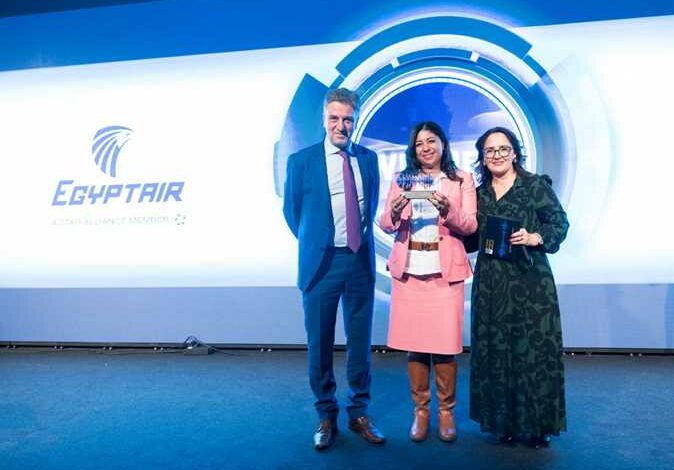 The Athens 2.2 Airline Marketing Workshop, organized annually by Athens International Airport, has named EgyptAir as the 'fastest recovered airline' in Africa, ranking amongst the airlines that bounced back the fastest from the coronavirus pandemic.
The statement issued by the workshop to select the best airlines with Africa, showed that the results were based on the extent of passenger demand for airlines and their success in continuing to operate flights and the density of passengers.
The director of the EgyptAir office in Athens Engy Abdel-Salam received the award from the officials of the Athens International Airport.
The Chairman of the EgyptAir Holding Company Yehia Zakaria, said that this achievement comes in light of the efforts of the national company in facing difficult crises and challenges.
He added that the company continues to implement its future plan towards developing its air fleet and expanding its network of routes around the world.
EgyptAir announced on March 4 that the new A321neo Airbus aircraft would arrive to join its air fleet.
The A321neo is the largest aircraft in the Airbus family of commercial aircraft in terms of passenger capacity.
The Middle East News Agency (MENA) reported EgyptAir saying that the new plane arrived at Cairo International Airport in a grand celebration, in the presence of the Egyptian Minister of Aviation, Mohamed Abbas Helmy, and a large number of leaders from Cairo Airport and EgyptAir.
EgyptAir advanced 26 places in the latest global ranking of airlines "Skytrax World Airline", as it ranked 95th globally after compared to 121st in 2021, while Qatar Airways maintained its first place in the world for the second year in a row.