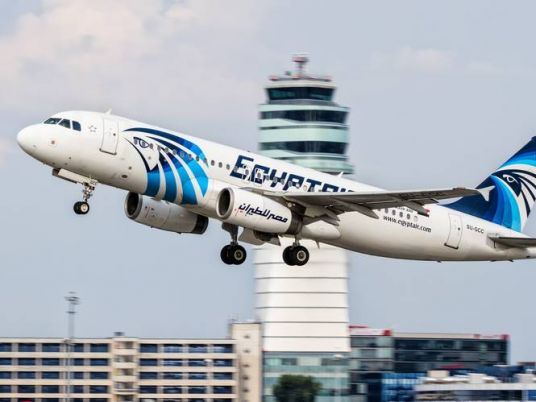 EgyptAir on Monday is set to resume flights to the Qatari capital, Doha after the Civil Aviation Authority's decision to lift the flight ban between the two countries, ending a three-year hiatus.
Egypt's flagship air carrier will begin operating its first regular flights to Qatar with a daily flight between Cairo and Doha and vice versa. Daily flights MS935 and MS936 between Cairo and Doha are set to operate with the company's latest aircraft, equipped with many advanced technological services.
The flight is scheduled to take off from Cairo at nine am, while the return flight will leave at 2:10 pm Doha time.
EgyptAir has offered a 20 percent discount on all travel classes on its flights from Cairo to Doha, which applies for all tickets purchased tickets until February 10 and travels until March 27, as part of the Egyptian government's decision to reopen its airspace for flights to and from Qatar.
Flights departing via Egypt's EgyptAir flag-carrier to Doha from Cairo International Airport were suspended in 2017.
Egypt announced the closure of its airspace and seaports for all Qatari transportation to protect its national security. It further issued a new decree requiring Qatari citizens to carry a visa in order to enter the country, replacing a resolution written in 1960 allowing Qataris to enter Egypt freely.
Egypt remains wary of reestablishing ties with Qatar due to its connections with the Muslim Brotherhood and the harsh coverage Cairo receives from Qatari media, specifically state-run Al Jazeera.