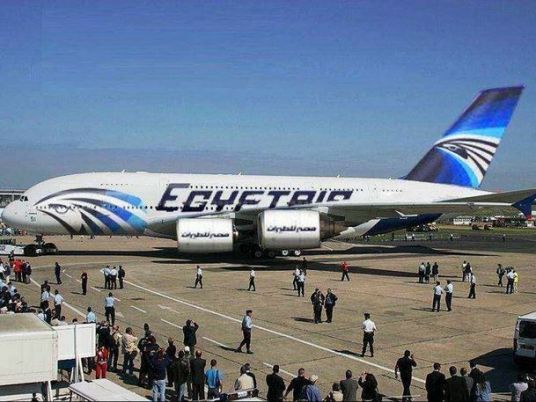 EgyptAir flight 964 flew to Tokyo on Sunday after a 4-year halt. The flight was scheduled to take off Saturday night but was delayed till Sunday morning due to bad weather at Narita Airport.
Safwat Musallam, chairman and CEO of EgyptAir holding company, said that that the airline is getting popular since the first flight, explaining that the flight coming back from Tokyo on Tuesday carried 253 passengers.
EgyptAir flies provides direct flights to Tokyo every Saturday night, and can increase the number of flights in the event of increased demand. The company operates the aircraft luxury B777-300ER for the Asian flight.
Edited Translation from Al-Masry Al-Youm