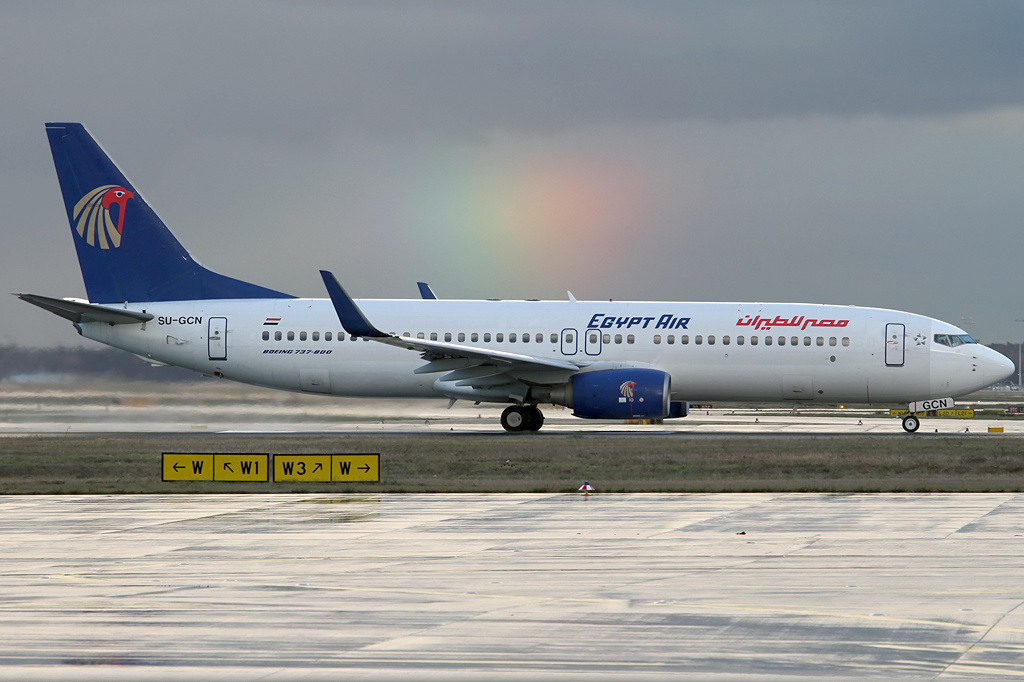 Egypt's Ministry of Civil Aviation has announced a plan to upgrade EgyptAir's fleet by adding 45 aircraft.
The first phase includes about 50 percent of the fleet and will start in March 2019. The first aircraft to join the fleet, out of six others scheduled to join the fleet until July 2019, will be the Boeing B787-900, known as the Dreamliner, according to a statement issued on Thursday by the Civil Aviation Ministry.
In July 2019, 12 Airbus 220-300 aircraft, owned by Bombardier CS300 and later acquired by Airbus, will join the EgyptAir fleet, being one of the most promising models in the world.
Starting January 2020 and until the end of 2020, 15 Airbus 320 Nuo, the latest of the Airbus 320, will also join the fleet.
The second phase of the plan, which will include the other 50 percent, will start from 2019 until 2027 and will replace old models with modern ones and increase the number of the planes in the fleet.
The ministry explained that, in this stage, the ministry will target models with a specific seat capacity and an operation rate of about seven years for each aircraft, a short operational life.
Boeing announced it would deliver the first Boeing 787 Dreamliner to EgyptAir in March 2019, and that five more aircraft would be delivered accordingly during 2019 and 2020.
EgyptAir signed contracts last May during the sidelines of the Dubai Airshow with Boeing to purchase 54 aircraft of different models in the largest deal in the company's history estimated at $6 billion. These models include 15 Airbus, 6 Boeing 787 Dreamliners, and 24 CS300 aircraft with a total value of $ 2.2 billion.
Sources within EgyptAir said that Aviation Minister Younis al-Masry ordered to remove any obstacles hindering the arrival of these aircraft on time, as the company is about to inaugurate  new airlines in South Asian and South American countries.
The Boeing 787 Dreamliner is an American long-haul, mid-size, wide-bodied, twin-engine jet airliner made by Boeing Commercial Airplanes. The planes seat 242 to 335 passengers in a typical three-class seating configurations.