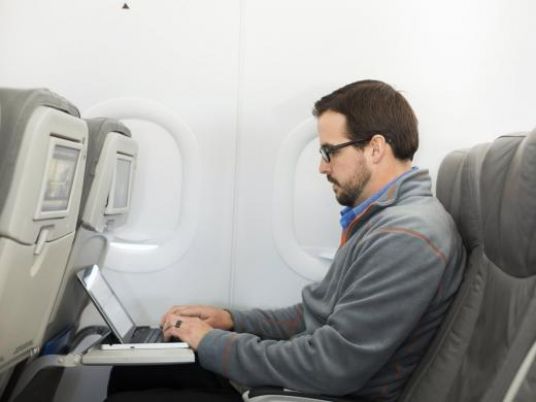 Egypt Air, the national carrier of the Arab Republic of Egypt, has announced that its first Airbus A220-300 aircraft is characterized by a high level of luxury.
It is equipped with Wi-Fi Internet services, which can be used by customers who can access the Internet at prices starting from US$2. The aircraft is equipped with a video streaming service, which allows customers to view entertainment on their mobile phones, tablets, or laptops.
To use the service, customers need to do the following: passengers using Androids or laptops must use the latest version of the Chrome browser and then connect to Wi-Fi onboard the flight, accessing the website wifi-pax.egyptair.com.
Apple iOS users must download the Cabin Media Player app before boarding the plane so they can view entertainment on their mobile devices and then follow the same steps by connecting to Wi-Fi and opening the app.
Egypt's first Airbus A220-300 is part of a deal to buy 12 planes of the same model, all of which will arrive in succession ending June 2020. It has 140 seats, including 15 seats in the Business Class and 125 in the Economy Class.
Internet service is also available on EgyptAir's new Boeing B787-9 Dreamliner and the Airbus A330-300.
Edited translation from Al-Masry Al-Youm