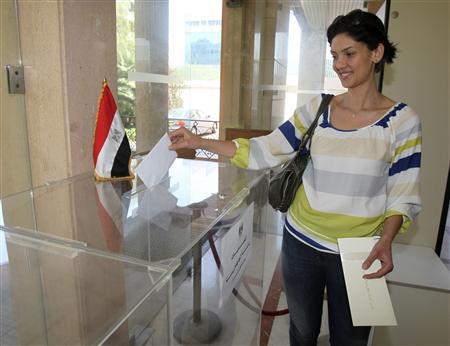 The countdown for Egyptian expats voting in the 2018 presidential elections has begun as the voting process is set to kick off on Friday March 16 and will last until Sunday March 18.
Egyptians in 124 countries will be able to vote in a total of 139 polling stations. The voting will take place at the consulates' headquarters along with several diplomatic missions set by the National Electoral Commission (NEC). Eligible voters are those whose names are registered in the voters' database. They can vote using either their national ID cards or passports with the ID numbers identified.
The voting process will be supervised by members of the diplomatic and consular corps, assisted by one or more of the staff of the Ministry of Foreign Affairs.
In accordance with Decision No. 18 of 2018 on the principals and procedures of the voting process of Egyptians abroad, the Commission has established the steps and procedures of the process over the three days.
At the end of each day the chairman of a given polling station will announce the end of the process in the presence of the candidates' representatives. The ballot boxes will be locked securely, and an official record will be filled in with the closure procedures confirming the number of people who caste their votes. The polling station's papers will also be kept safe in closed envelopes.
The missions will send the results of the voting process to the Ministry of Foreign Affairs and the National Elections Commission.
In October 2017, the Central Agency for Public Mobilization and Statistics (CAPMAS) announced that Egyptian expatriates reached 9.5 million with the majority located in Arab and Gulf countries.
Within Egypt, the presidential elections will take place on March 26-27 and will see sitting President Abdel Fattah al-Sisi compete with Ghad party leader Moussa Mostafa Moussa, who has previously supported the re-election of Sisi for a second term in office.