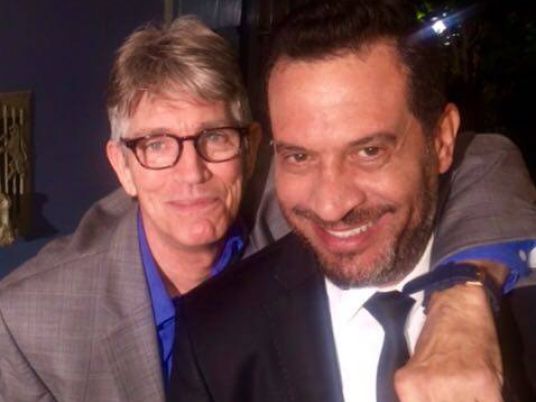 Following in the footsteps of Egyptian superstars Omar Al-Sherif and Amr Waked, Egyptian actor Maged el-Masry started out the new year by starring in international film "The Outcast" alongside Patrick Kilpatrick and Golden Globe nominee Eric Roberts.
The actor posted photos from the film set in Hollywood on his Instagram account on Thursday. Shooting is expected to be completed in February, according to al-Bawaba news.
El-Masry was discovered by the director Hussam el-Din Mostafa and introduced to the Egyptian cinema in the film "Hekmat Fahmi the Spy". He has also appeared on the silverscreen in "The Twins", "Bird Dreams", "For Security Reasons" and "The Shadow's Image". He starred alongside Egyptian superstar Ghada Abdel Razek in "Maa Sabk al-Esrar" and has also worked in theatre.
Egyptian actors have a rich history with Hollywood. Most notably is Omar Al-Sherif who acted in many international films and won three Golden Globes and a César award. More recently in 2014, actor Amr Waked acted in "Lucy" which starred Scarlett Johansson. In 2015, he announced that he will be part of the upcoming sci-fi action thriller Geostorm with Gerard Butler.