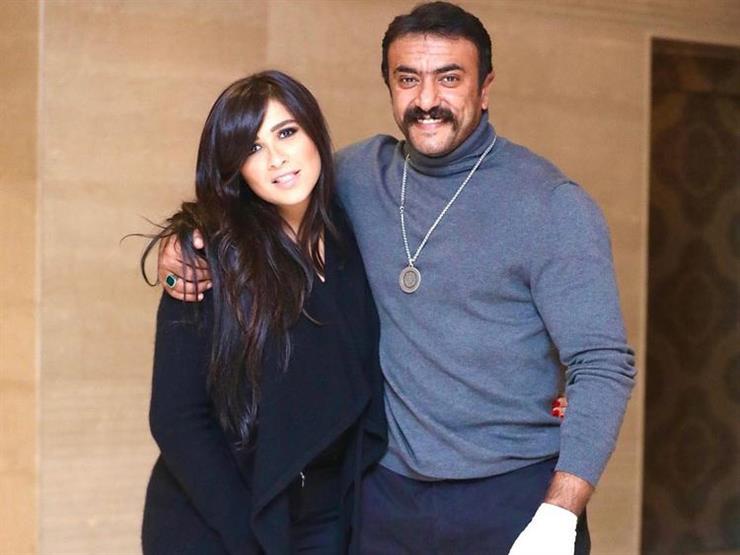 Egyptian actress Yasmine Abdel Aziz and her husband Ahmed Al-Awadi on Thursday reported contracting coronavirus while filming the Ramadan series, "Elli Maloush Kbeer", according to ArabWood social account.
In an Instagram post, ArabWood said that the two were infected a few days ago, and that they are now currently in home quarantine.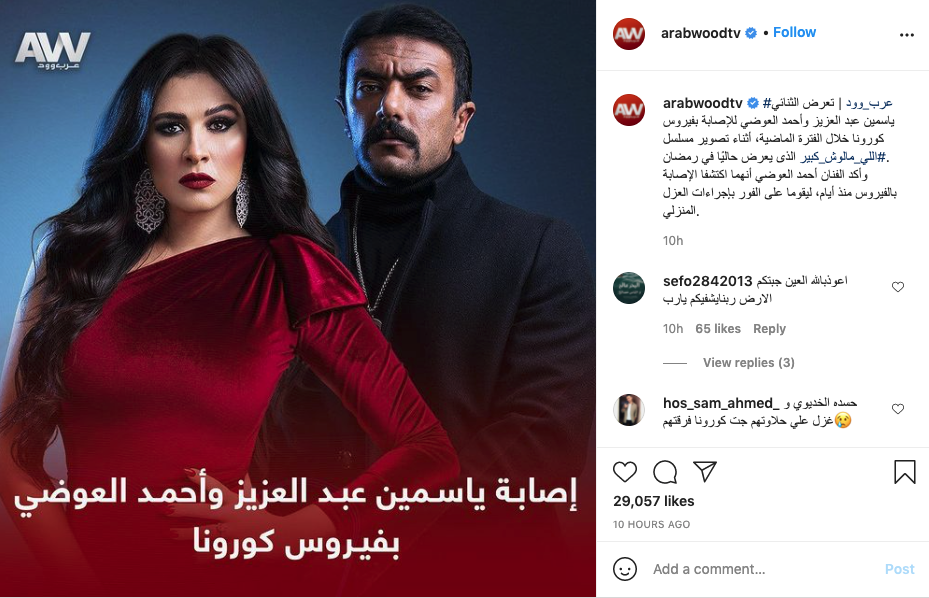 Egypt's Health Ministry on Thursday confirmed 1,110 new coronavirus cases, up from 1,102 on Tuesday. The ministry also reported 59 deaths, and 900 recovered cases.
The country has now disclosed a total of 234,015 confirmed cases, 175,117 recovered cases, and 13,714 deaths. 
In response to climbing case numbers, the Egyptian cabinet on Wednesday announced that from May 6 to May 21, all restaurants, cafés, shops, and malls must close at 9 pm to prevent further spread of the virus.
Furthermore, all beaches and parks will be closed during the five-day Eid al-Fitr holiday, which begins April 12.
Cairo, Giza, Fayoum, Minya, and Sohag are the five governorates with the highest infection rates, Health Minister Hala Zayed said last Wednesday.