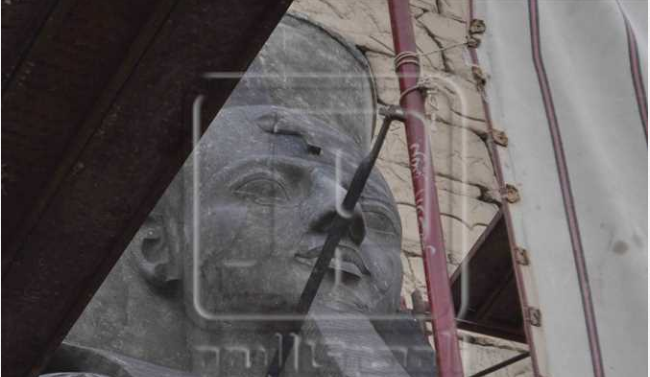 The Public Prosecution in Egypt ordered on Tuesday the detainment of 3 suspects for 4 days pending investigations.
They are accused of attempting to steal a pharaonic statue in the southern quarry area in Aswan.
The committee formed by the Antiquities Authority in Aswan confirmed the  value of the statue and attributed it to King Ramses II, with a weight of approximately ten tons.
Judicial sources stated that the site where the suspects excavated the statue is subject to the Antiquities Protection Law.
The Public Prosecution ordered the speedy investigation of others who participated with the detained suspects in the crime.
On January 8, the Public Prosecution Office received a notification from the police that three people were arrested and caught with manual digging tools and heavy equipment and a crane.
It was quite obvious that they tried to lift the statue of King Ramses II and were excavating antiquities in the aforementioned area.
The Public Prosecution office conducted investigations into the report, and inspected the site, which was found to be not fenced off.
The size of the area is 34 acres bordered by industrial zones and a museum (symposium).
It was revealed that there are some Roman basins in it, and the presence of the exact statue of King Ramses II inside the area, which is about three meters long and about one-meter-wide.
Traces of the excavation process were observed around it as well.