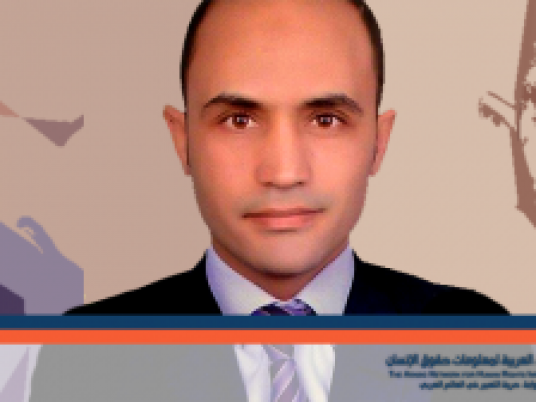 An Egyptian blogger is being kept in a Qatari jail after suing his guarantor for unfair dismissal and unpaid wages.
Tamer Mabrouk has been held by Qatar since February 21 due to an ongoing legal battle with his Qatari guarantor Abdullah Youssef al-Ansary, who hired Mabrouk to build a website.
According to the Arabic Network for Human Rights Information (ANHRI), he has been given the option of remaining in jail in Qatar or relinquishing any claim to outstanding payments for his work and returning to Egypt.
In a statement, ANRHI urged the swift release of Mabrouk, saying that his case highlights that of many other Egyptian workers who are jailed in Qatar due to the guarantor system, which they say puts foreign workers in an unfair position at the mercy of their Qatari employers.
"In his complaint sent to ANHRI, Tamer Mabrouk said he traveled to Qatar in November 29, 2015, to work with the Qatari guarantor as a technician. However, since the start of January 2016, when Mabrouk created a website for him, the latter began to procrastinate and bargained with Mabrouk in order to make him waive his rights," ANHRI said.
"As a consequence, Mabrouk sued his Qatari guarantor, demanding his financial dues as well as his rights with regard to the unfair dismissal he experienced on the 28th of January 2016," the human rights organization said.
Mabrouk was jailed after his guarantor counter-sued, accusing him of breaking the terms of his contract as a foreign employee. Since landing in jail, the Egyptian has been offered the option of deportation, on condition that he give up all claims to outstanding payments.
He said that since being jailed he has become aware of large numbers of Egyptians in a similar situation, having fallen foul of the guarantor system.
"I was surprised, there is a huge number of cells where more than 140 Egyptian citizens are being held in poor conditions, and due to the guarantor system's apparent injustice," Mabrouk told ANHRI.
Several groups defending the rights of workers in Gulf countries have been demanding an end to the system, which they say undermines the rights of workers.
Mabrouk's detention comes despite Qatar's announcement in 2015 that the system would be abandoned. In the same year, the Emirates relaxed the terms of the guarantor system without totally canceling it.