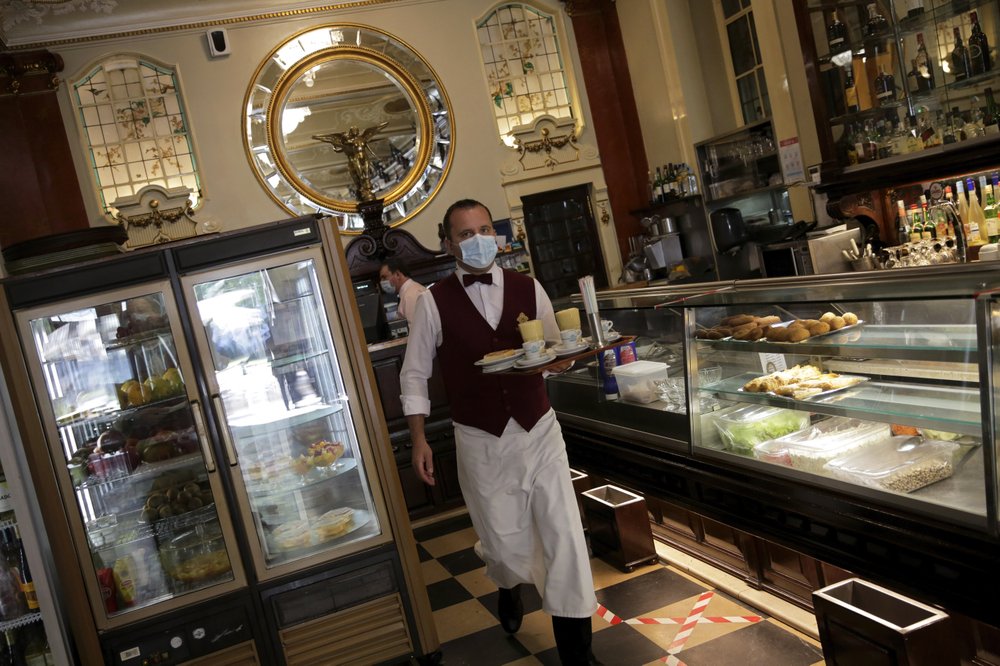 On Wednesday, Egypt's Cabinet will release new regulations that will dictate the closing times of commercial and industrial shops, restaurants, and cafes for the first time in four decades, Cabinet Spokesperson Nader Saad confirmed.
He estimated the closure to be set at 10 pm in winter and 11 pm in summer, adding that supermarkets and pharmacies will be exempt from the decision.
Saad cited the ongoing pandemic in the cabinet's decision, saying that the second wave of the coronavirus is fiercer than the first, with higher infection rates reported across Europe and the MENA region.
He added, in a telephone interview with the "Ala Mas'ouleety" (On My Responsibility) TV program, that the Egyptian government does not want to re-live the events of last March, including soaring infection rates and a critical strain on the country's healthcare sector. 
Asking Egyptians to wear masks on mass transport and within closed spaces, Saad reiterated that the cabinet meeting serves to warn the public of consequences and emphasize the need to adhere to precautionary measures.
Egypt's Health Minister Hala Zayed did say during the meeting that the country is prepared to handle another wave, but the problem lies in people not following precautionary measures on the street. 
A fine of LE4,000 will be strictly imposed on violators who fail to wear masks in enclosed places and on public transportation like taxis and microbuses, Saad said, adding that private cars are exempt.
He stressed that lenient restaurant owners will pay for their lax attitudes later, as the government might be forced to shut down dining facilities if figures rise again. 
Egypt's Health Ministry reported 189 new cases of coronavirus and 13 virus-related deaths on Monday. A total of 107,925 cases of the virus  have been reported, with 99,652 of those recovering, and 6,291 deaths.
Edited translation from Al-Masry Al-Youm