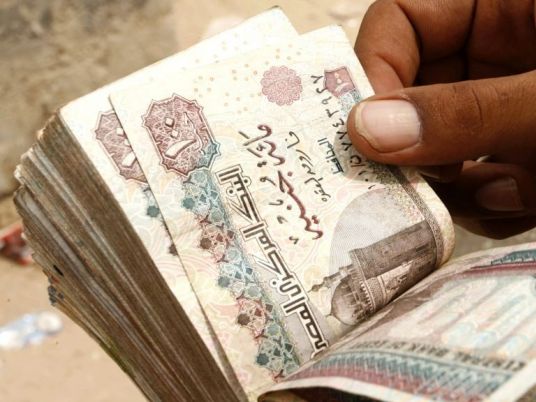 Egypt's central bank floated the pound on Thursday, devaluing by 47.7 percent to an initial guidance level of 13 pounds to the dollar and hiking interest rates by 3 percent to rebalance currency markets following weeks of turbulence.
The Egyptian pound had been pegged at 8.8 to the dollar since March, but a shortage of dollars in the economy had put the currency under intense downward pressure in recent months.
A rapid slide on the black market to 18 earlier this week pushed the importers to cease buying, with the rate strengthening to 13 by late on Wednesday, creating a rare opportunity for the central bank to devalue.
In a surprise announcement early on Thursday, the central bank said it had gone further than bankers expected to freely float the Egyptian pound.
"The CBE hereby announces its decision to move, with immediate effect, to a liberalised exchange rate regime in order to quell any distortions in the domestic foreign currency market," it said in a statement.
"This move will allow market demand and supply dynamics to work effectively in order to create an environment of reliable and sustainable provision of foreign currency."
Bankers told Reuters they had been informed that the central bank would set an initial guidance rate of 13 pounds to the dollar and banks would initially be allowed to trade within a 10 percent band above or below the new rate until an exceptional foreign exchange sale at 13:00 p.m.
After the results of the auction are announced the band would be removed, according to a central bank memo that was sent to banks earlier on Thursday and seen by Reuters.
The central bank said the new exchange rate was non binding and would serve as "soft guidance to jumpstart the market."
It was not clear how much foreign exchange would be offered at Thursday's exceptional sale.
The central bank also said in a statement that it would abolish the priority list for imports and that banks would be allowed to operate until 9 p.m. every day, including weekends, for foreign exchange transactions and transfers only.
Egypt's investment banks had predicted that the central bank would implement a devaluation soon, in line with IMF requirements linked to a US$12 billion loan that has yet to be delivered to Egypt.
Earlier this week, the Federation of the Chambers of Commerce announced a two-week halt on buying US dollars, combined with a three-month rationalization of imports, limiting imports to basic commodities and materials required for production. Exchange offices suspended transactions on the back of the federation's decision.