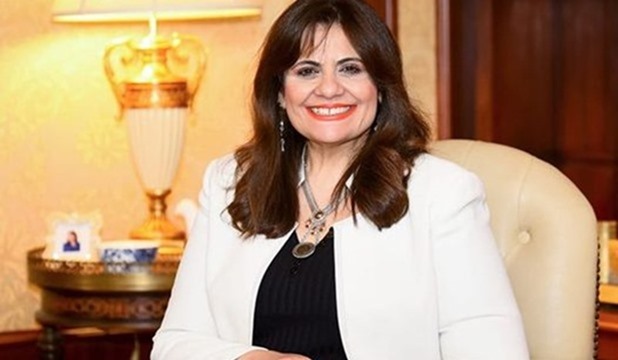 State Minister for Emigration and Egyptian Expatriates' Affairs Soha El Gendy has stressed that the Egyptian community in Australia has great examples with significant stories of success, including honorable engineers, doctors, professors and businessmen in all specialties.
The minister made her remarks on Thursday when she received Egyptian businessman John Nour, father of Egyptian-Australian Dr. Daniel Nour who was named Young Australian of The Year for 2022.
The meeting is part of the Emigration Ministry's strategy to contact all expats all over the world regularly, according to a statement issued by the ministry.
The minister also lauded great experience and efficiency of young Egyptians in Australia and their contributions to development efforts abroad.
For his part, the Egyptian businessman praised great support provided by the Emigration Ministry to back all Egyptian expats.
Egyptian migrant Dr. Daniel was named for this award for his selfless work creating mobile homeless medical service, Street Side Medics.
At just 26-years-old, the resident doctor, whose parents emigrated to Australia from Egypt in the 1970s, saw a major gap in New South Wales health services, prompting him to launch the not-for-profit in August 2020.
With 145 volunteers and four clinics across NSW, the Street Side Medics provides medical assistance to those experiencing homelessness.
It has so far helped an estimated 300 people, treating a range of illnesses many of which would otherwise have gone unnoticed.
The service is completely free and doesn't require a Medicare card.
Despite also working full-time at Royal North Shore Hospital, Dr. Nour remains founding director of Street Side Medics, and volunteers his afternoons to make sure everything keeps running smoothly.