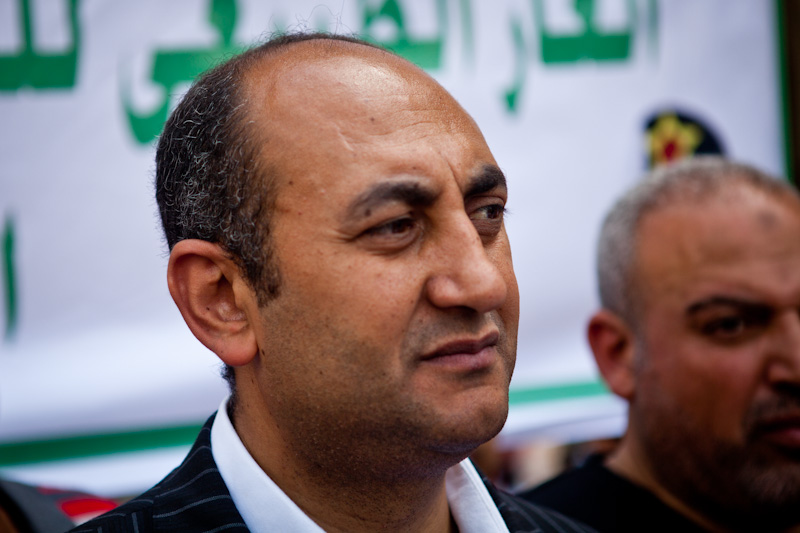 The Dokki Misdemeanor Appeals Court on Wednesday upheld an earlier ruling of three months suspended prison sentence against former presidential candidate and lawyer Khaled Ali, who was charged for making an obscene hand gesture in public.
The court first issued its verdict in the case back in September 2017, with Ali appealing the ruling.
Lawyer Samir Sabry filed the case against Ali with the Attorney General's office, accusing him of making a crude hand gesture in a street gathering in January 2017 after the Supreme Administrative Court issued its verdict on the Tiran and Sanafir Islands case.
The Supreme Administrative Court nullified an agreement between Egypt and Saudi Arabia called the Border Demarcation Agreement, which transferred the two Red Sea islands, Tiran and Sanafir, to Saudi waters.
The government ratified the agreement later that year.
Ali claimed that the case against him is a political move made in response to his presidential bid and the lawsuit he previously filed seeking to invalidate the maritime demarcation deal with Saudi Arabia.
The initial lawsuit that was submitted to have the agreement revoked was filed by Ali, with support from other lawyers and parliament members. Ali filed several cases against the agreement, which were overseen by courts.
The two islands were deemed to be within Saudi territorial waters, in recognition of historical claims on the part of Saudi Arabia. Several intellectuals, lawyers and historians rejected these claims. The government arrested dozens over protests against the agreement.
Ali came in seventh in the 2012 presidential race, which former Muslim Brotherhood president Mubarak won in the runoff elections against Ahmed Shafiq.
Edited translation from Al-Masry Al-Youm