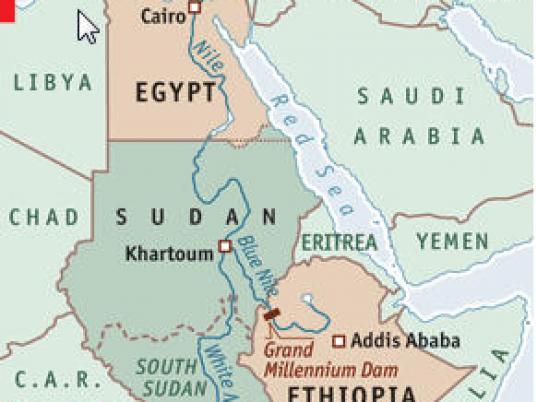 A delegation from the Egyptian Water Resources and Irrigation Ministry left Cairo Tuesday for Ethiopia, where it plans to meet with state officials to discuss Nile issues, according to DPA news agency.
Mohamed Abdel Atty Sayed, director of the ministry's Nile affairs department, head the delegation.
An unnamed delegation member told Al-Masry Al-Youm the two sides intend to discuss cooperation in the issues of irrigation, early Nile flooding alerts and climate change.
The delegation will also discuss assessing the potential consequences of operating the Grand Ethiopian Renaissance Dam, which Ethiopia plans to build on the Blue Nile branch of the river, the delegation member said.