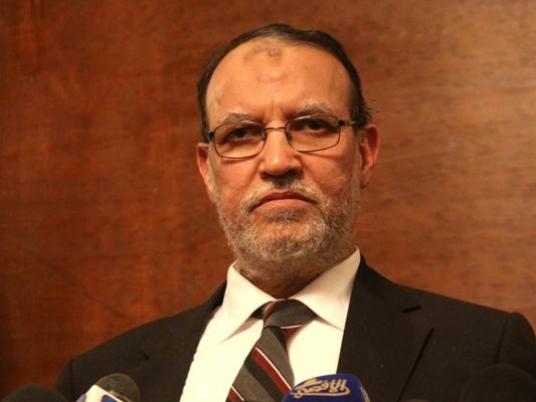 The Egyptian Doctors Syndicate has apologized for publishing an obituary for late Muslim Brotherhood leader Essam al-Erian, a former member of the Syndicate Council.
In a Saturday statement the union explained that "Given the confusion that was raised about publishing the obituary of doctor and former Syndicate Council member, Erian, it was necessary to clarify that the obituary was not intended for any political purpose, from which the union distances itself."
"The Syndicate apologizes for provoking the feelings of the families of the martyrs and the doctors who dealt with it with noticeable reservation and dissatisfaction."
The Treasurer of the Doctors Syndicate Mohamad Abdel Hamid said that the union had published the obituary since Erian was a member of the syndicate's board.
The decision had nothing to do with politics and the obituary was taken down after union members expressed their dissatisfaction.
Abdel Hamid explained that "At the beginning, a vote was made on the decision, and I was among 12 members of the council. They agreed to publish the obituary against eight votes who refused. And there were votes to delete it after it sparked controversy and to issue an apology. I stress that this has nothing to do with politics, and is mainly a union matter."
Syndicate board member Osama Abdel-Hay stated that he objected to publishing the obituary in order to avoid dragging any political controversy into the union, especially as there already many issues that the syndicate should focus on.
"It is true that Erian was previously holding a union position, but he and the Brotherhood remained in the union for 20 years, without achieving any progress in professional and union issues, and their interest was focused on services such as Hajj, Umrah, commodity exhibitions and others," he said.
Edited translation from Al-Masry Al-Youm