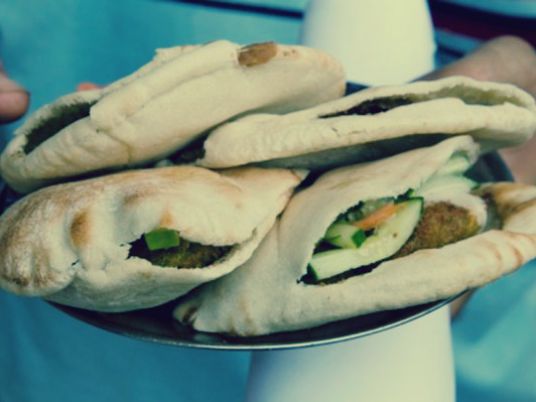 A BBC report chose Egyptian falafel as the best falafel in the world, a result similar to that of the previous Guardian report from 2015.
Israel in recent years attempted to contest for the best falafel recipe along with Egypt and the Levant countries.
Dene Mullen, the author of the report, said about a food cart for falafel in Cairo: "A few minutes later I'm presented with the finished article: piping hot taamiya served inside aish baladi with nothing more than tomatoes, lettuce and a drizzle of tahini. On the side sit crunchy pickled vegetables in a riot of colors – the highlight of which is whole green chillies caked in chilli powder, cumin and salt. The medium-hot chilli adds a welcome bite to proceedings, yet is offset by the bitter nuttiness of the attendant cumin."
He also tested falafel from countries such as Syria and Lebanon. Despite their use of more complicated ingredients, he says: "In my opinion, they'd be hard-pressed to beat the Egyptian version."
He quoted food historian Ken Albala as saying in his book Beans: A History that eating broad beans in Egypt "seems to be a conscious act of nationalism. Ful medames is an expression of identity for modern Egyptians who choose to resist the onslaught of contemporary breakfast foods; it is a way to remember who they are."
"I totally agree that the best falafel in the world comes from Egypt, and I've certainly told people who went to Egypt that," said Claudia Roden, famed culinary anthropologist and serial Middle Eastern cookbook author.
She added that it was about the taste and texture. The Egyptian falafel made from broad beans has a better texture than those made from chickpeas, because it is smoother and easier to bite. The Egyptian version also has herbs, which makes it richer in vegetables, she added.
Regarding the origins of falafel, the writer says that although the issue is controversial, most modern historians say that the original falafel dates back to Egypt, particularly to the Copts of Egypt who prepared it to replace meat during the Lent.
Edited translation from Al-Masry Al-Youm