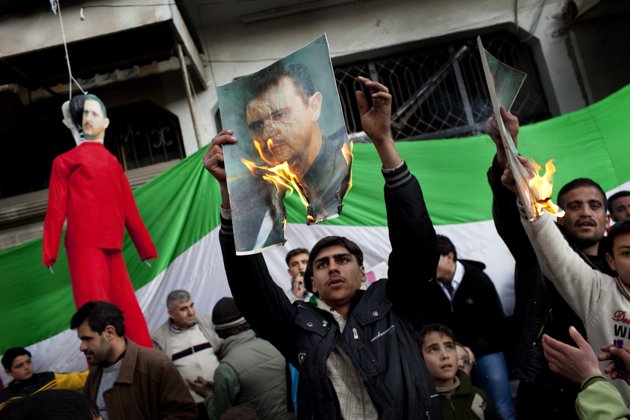 A prominent Islamic preacher has issued a fatwa saying that killing Syrian President Bashar al-Assad is "a must" and that whoever reaches Assad and does not kill him is a sinner.
Safwat Hegazy, the head of the Association of Sunnah Scholars, made his comments in a conference between the association and the Doctors Syndicate, titled "The Role of the Nation and Muslim Scholars in Supporting Syria and Palestine."
Hegazy said numerous other scholars have issued similar fatwas condemning Assad's actions in Syria.
"Killing Bashar has become the duty of the Islamic nation," Hegazy said.
The Islamic Legitimate Body of Rights and Reformation, which is an independent committee of Muslims scholars, has issued a fatwa saying it is permissible for anyone who reaches Assad to kill him.
On 4 March, the body called on the Syrian armyto split from Assad. Their fatwa said Assad has "assaulted the sanctity of mosques, taken innocent lives, wasted public funds and wreaked havoc on earth."
Translated from Al-Masry Al-Youm