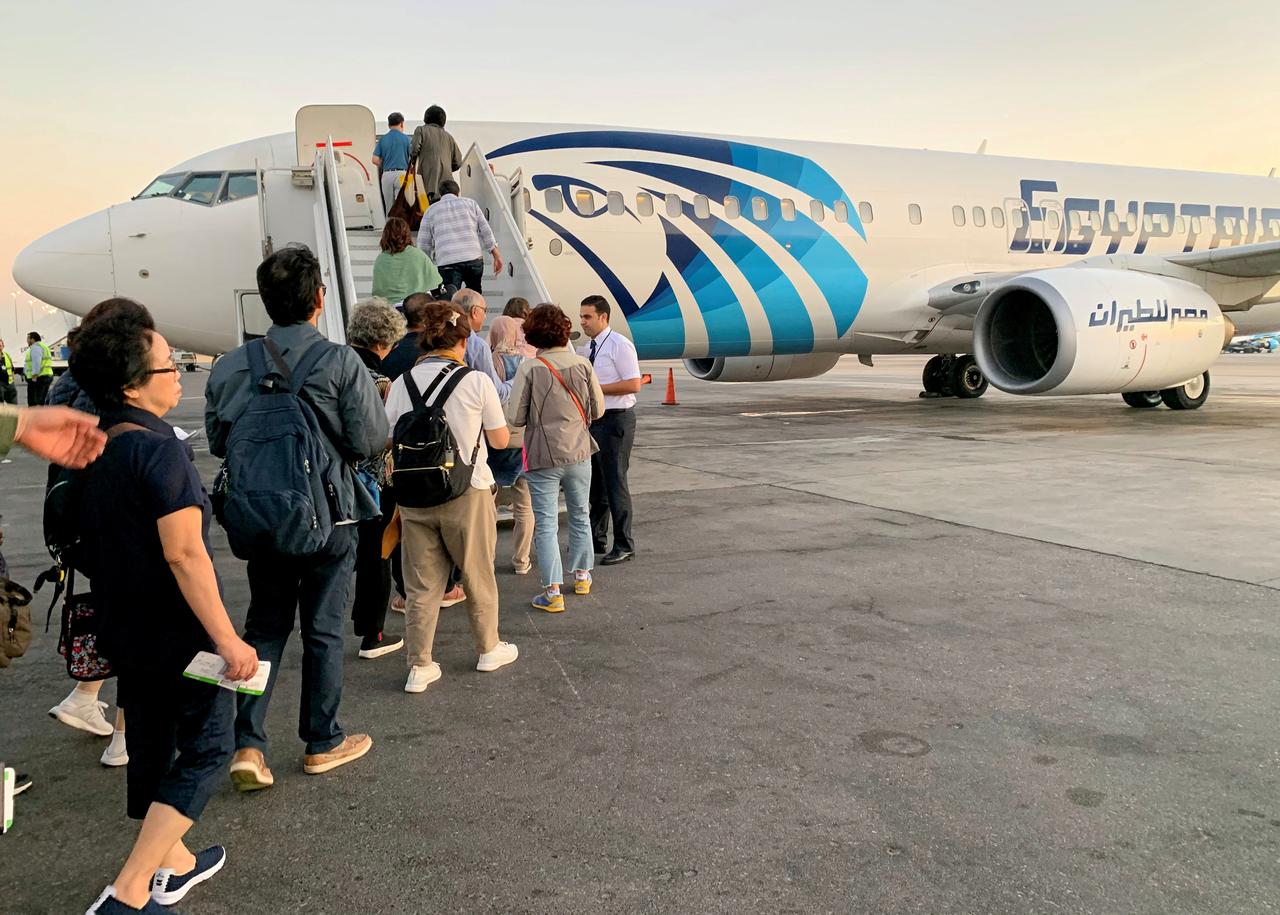 On Friday, the Egyptian government announced a 15 cent per gallon price cut in fuel for its aviation sector, in a move aimed at providing support for the sector and stimulating tourism in Egypt.
According to an official statement, the cut will continue until the end of 2021.
The new prices were agreed upon during a recent meeting between the Egyptian Minister of Petroleum and Mineral Resources Tariq al-Mulla, the Minister of Tourism and Antiquities Khaled al-Anani, and Civil Aviation Minister Mohamed Manar Enaba.
During the meeting, the ministers discussed ways to support Egypt's ailing tourism and aviation sectors in light of the coronavirus pandemic.
The new initiative aims to contribute to facing the challenges that the pandemic has imposed on tourism and aviation in Egypt, which are two of the country's vital sectors, Mulla stated.
Anani praised this initiative, saying it would also motivate international tourism companies to increase the number of their trips to the country's tourist destinations, therefore giving the tourism sector a much-needed boost.
Enaba praised the petroleum sector, stating that is one of the first sectors to continuously support aviation in Egypt through initiatives and also plays an important role by supplying Egyptian airports with fuel.
Egypt has witnessed a sharp decline in tourism and aviation since the onset of the coronavirus in March 2020.
Prior to the outbreak, tourism accounted for approximately 11.9 percent of Egypt's economy.
In an effort to revive tourism, Egypt's Aviation and Tourism ministers have launched a "Spend Winter in Egypt" initiative, which includes flight, hotel, and tourist site discounts for local and foreign travelers. The discounts extend until the end of February.